9 Books By Women On It's Really Like Being Famous On The Internet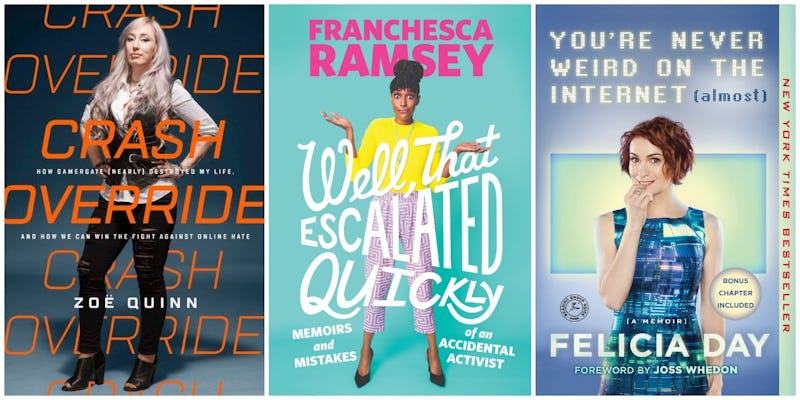 If you've been on the internet as woman, you know it's not always a sunshiny land of rainbows and butterflies. Actually, it's almost never that — especially for women who are banking their careers on their web presence. I could be here all day citing the instances of internet trolling, the studies that prove its prevalence on the web today, along with its outsize effect on women. And yet, women on the internet are building communities, careers, and even fame from putting their passions on the web, and they don't look to be slowing down anytime soon.
Below are nine books, all by women who have made their careers on the internet, in which they share the lessons they've learned, the struggles they've faced, and the triumphs they've made on the world wide web — all while dealing with their own personal lives, building names for themselves, and generally trying to kick ass in all arenas big and small. While some of these books focus more on the writers' internet lives than others, all will offer hilarious, heart-wrenching, smart and savvy takes on what it's really like to be a woman on the web, both good and bad, and how we can make it better.