9 Powerful Books Like 'Milk And Honey' To Pick Up When You Need Good Vibes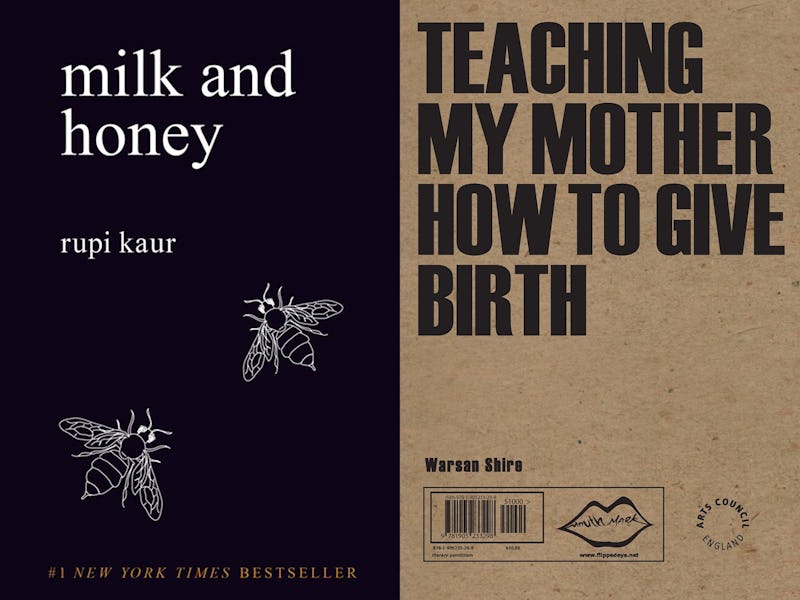 Since November of 2014, when poet Rupi Kaur's then-self-published debut poetry collection, Milk and Honey, was released for the very first time, readers have not stopped talking about her — and with Kaur's blend of spare verse, line drawings, and social media-savvy, it's no surprise. The 24-year-old Indian-born Canadian, who published Milk and Honey while still in college, has racked up 1.5 million followers on an Instagram account that prominently features her poetry alongside photographs, illustrations, and all kinds of feminist imagery. Spending 52 consecutive weeks on the New York Times bestseller list, Milk and Honey was picked up by Andrews McMeel Publishing in 2015 — and has not stopped selling, ever since.
Kaur's recently-announced newest title — The Sun and Her Flowers — will be making its way into readers' TBR queues this October. But in the meantime, Kaur fans will need something else to satiate their Kaur-inspired poetic appetites, amirite? And I might have just the book — or, rather, just the books.
Whether you love Kaur for her social media accessibility, her poetic style, her writing that is equal parts soft and fiery, or the illustrations that accompany her words, there's a title on this list for you. Check out these nine books to read if you loved Milk and Honey.