9 Classic Christmas Books That Aren't 'A Christmas Carol'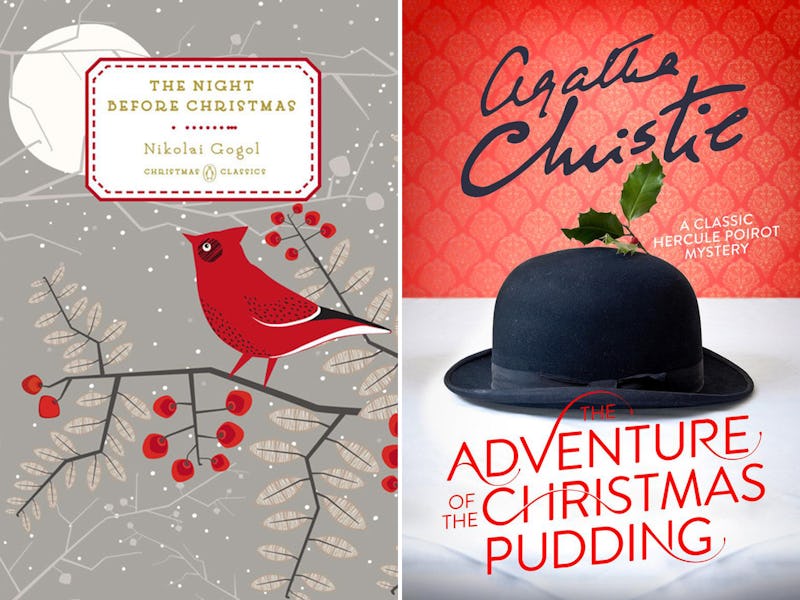 December is supposed to be the most wonderful time of year, but for a lot of adults, the youthful magic of the holiday season is nearly impossible to find underneath all of the stress and anxiety that comes with being a grown-up at Christmas. Instead of worrying about shopping, gift wrap, and decorating this year, let yourself truly embrace the holiday season like you did when you were young with one of these classic Christmas books for adults that prove the holiday isn't just for kids.
When I was younger, I looked forward to Christmas break for a lot of reasons: the presents, the food, the time off from school. Most importantly, though, I couldn't wait to have an entire week to read books for fun and not for class. A true book-nerd from an early age, I still look forward to continuing that same childish tradition every December, only with more grown-up books.
The holidays can be overwhelming as an adult tasked with gift shopping, present wrapping, and hosting duties. It's easy to get caught up in the to-do lists and lose track of the true spirit of the holiday, but I have found one of the best ways to stay merry and bright around Christmas time is to read festive stories. In the midst of all the holiday chaos, nothing beats curling up on the couch with a warm blanket, a hot beverage, and a good book to read by the light of the Christmas tree. Reading a festive novel serves as a great reminder of how the holidays are really supposed to be: cozy, jolly, and peaceful.
Everyone knows the holiday classics A Christmas Carol and "The Gift of the Magi," but there is a lot more to festive literature than just Charles Dickens and O. Henry. If you are looking for a new classic to help get you in the holiday spirit. here are 11 adult Christmas novels that will have you ho-ho-hoing in no time.