If Cream Egg Scotch Eggs Sound Horrendous To You Please Listen Up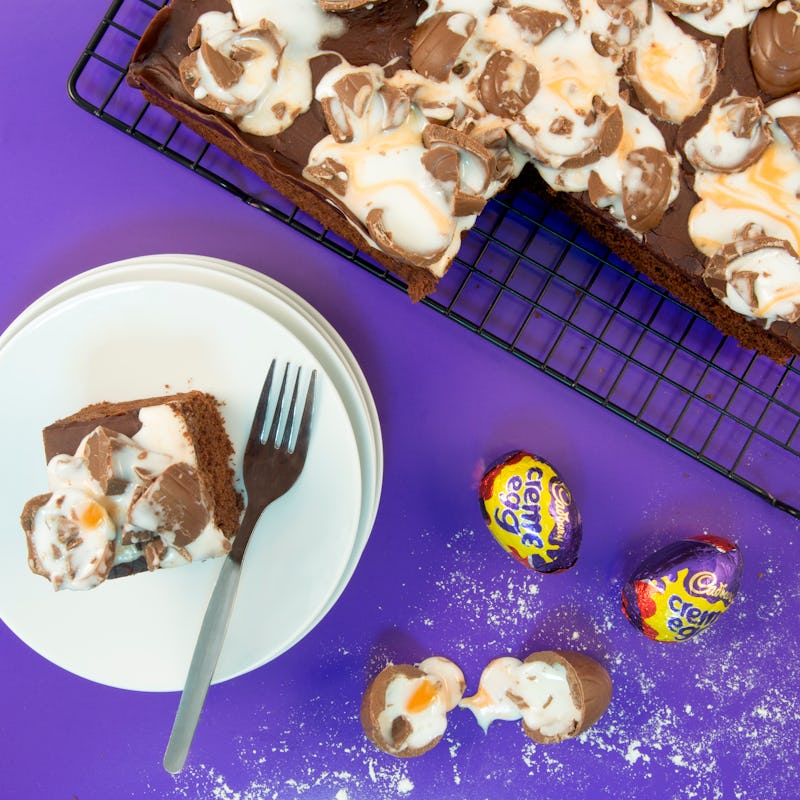 Cadbury's
Annual events often warrant special meals, treats, and celebrations. Halloween has its candies, Christmas has selection boxes, but Easter's main squeeze is the Cadbury's Creme Egg. Let's be real, apart from the very fact that Yuletide pressures are finished, the best thing about galloping into the New Year is these little nuggets of joy and here's some scrumptious Creme Egg recipes to liven up your Easter spread.
The delicious balance of sweet, smooth fondant and perfectly dense chocolate has a special place in people's hearts and is the reason why the Creme Egg has long been a champion of the Easter period.
The humble Creme Egg has become the poster boy of Cadbury's annual Easter campaign since its launch in 1971. As a matter of fact, the confectioners report that over 200 million of them are consumed every year.
Ever the curious cook, below I've chosen some very obviously tasty recipes alongside some slightly left-of-field options to really push your culinary boundaries. The fact of the matter is you have only a short while left in Creme Egg season 2020 and, real talk, you have a lot of extra time on your hands to get making all of these yummy treats, so why the hell not?