9 Dog Breeds To Adopt If You Want A Lap Dog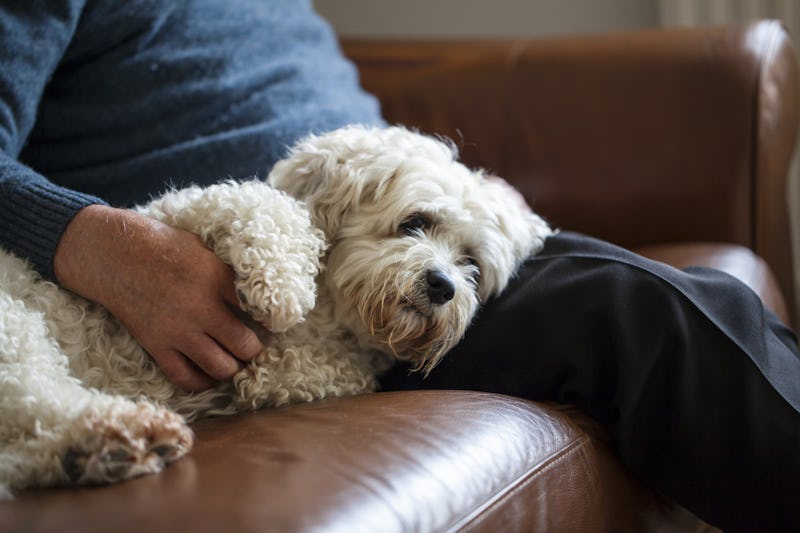 Fotolia
Dogs bring so much laughter, happiness, and bad breath to their owners' lives. It's no wonder we're obsessed with our pets and carry them around in purses and stuff. (That would be me.) If you're considering opening your heart and your home to a new furry pal but don't know where to start, I've rounded up nine breeds that are considered "lap dogs" — and one of them might just be perfect for you.
To be clear, the best dog companion for you depends on your character and lifestyle habits. For instance, outdoorsy types who love spending the weekend hiking may be more inclined to adopting bigger, more active dogs who can accompany them on their adventures.
People who prefer to stay at home during their days off, on the other hand, might connect better with small lap dogs. Lap dogs will listen to all your troubles, let you feed them snacks, and help you pick out something to watch on Netflix.
Of course, all dogs are 100% perfect in their own way, and choosing just one is difficult — nay, impossible. If you think a smaller, more cuddly dog might be up your alley, though, consider these nine breeds that have the perfect size and temperament.