If You Don't Like To Outline, Add These 9 Writing Tools To Your Cart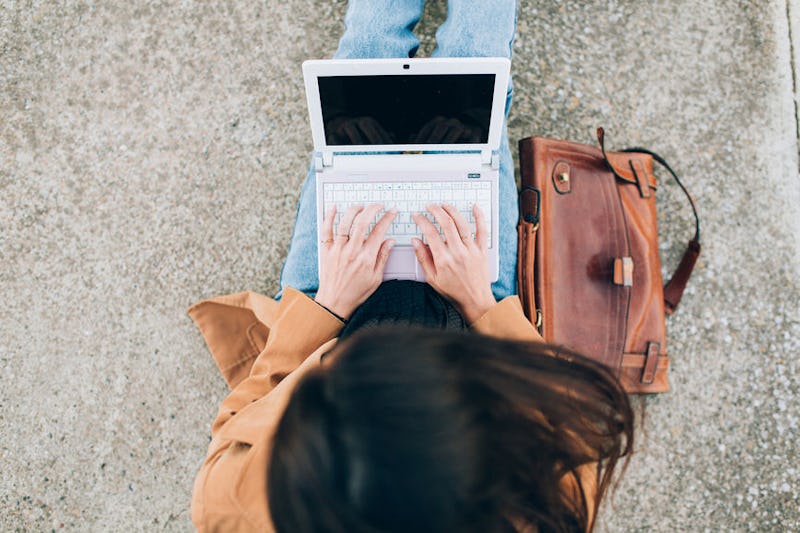 Javier Pardina/Stocksy
NaNoWriMo is right around the corner, and if you feel woefully under-prepared — or if you're just the type of writer who doesn't prepare much at all — you might be tempted to skip out on all the fun this year. Don't worry! I've got nine easy NaNoWriMo prep tools for "pantsers", so you'll be ready and waiting to go by the time Nov. 1 rolls around.
NaNoWriMo — that's National Novel Writing Month — participants can generally be divided into two categories: plotters and pantsers. Plotters like to draw up outlines, storyboards, and other maps to their novel narrative, before they ever start writing content. Pantsers, on the other hand, fly by the seat of their pants. They might start out with a vague idea of what they want to write about, but they don't do much real prep work before NaNoWriMo begins.
There are benefits to both styles of writing, and some people can only be productive as either a plotter or a pantser. But pantsers have one huge problem that plotters don't typically encounter: having no idea where their story should go next. Never fear, though, pantsers; I have nine awesome tools you can grab for a little last-minute prep work, to ensure that you don't get writer's block in the middle of your 50,000-word goal.