Gyms & Classes Are Expensive. These Workout Hacks Aren't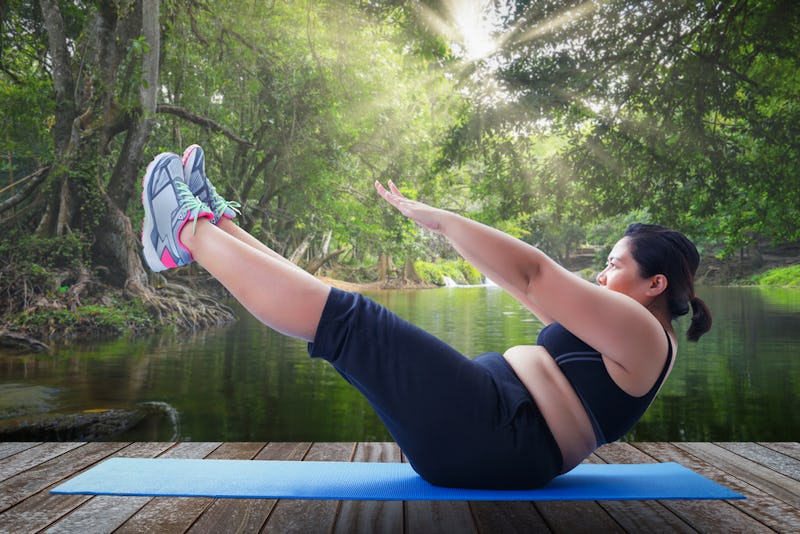 pixfly_Shutterstock
Finding ways to work out for free or even on the cheap might seem intimidating, especially when so much of fitness culture seems tied to buying memberships, cool clothes, or personal training sessions. Sometimes, that expensive #fitlife might seem to define fitness. But it doesn't have to. These nine free workout hacks can help you exercise effectively on a budget.
There are a lot of reasons why people do spend money on gym memberships, of course. Access to equipment is one reason, and finding some semblance of community is another. It can be super difficult to gather up the motivation to bang out some burpees in your living room when you might feel isolated from the kind of fitness atmosphere and accountability that can come with working out at a gym. There are still ways, though, to get that sense of community, accountability, and even personalized exercise attention without spending any money.
While there is a lot of workout equipment you can get on the (relative) cheap, sometimes even a somewhat inexpensive gym membership is too much to pay for. It's important to remember there's no rule that says that fitness is built solely in gyms, and you can definitely be as creative and playful as you want in creating a consistent workout plan that works for you.
Working out in a fun and engaging way shouldn't be something that you can only access if you've got extra cash to spend. Whether you already love working out and are looking for more ways to get your sweat on, or if you're relatively new to exercise, you can access so many benefits of gymming without a financial investment. With these nine ideas, you won't even have to wait for your next paycheck to get going.