9 Habits That People Successful At Their First Jobs Practice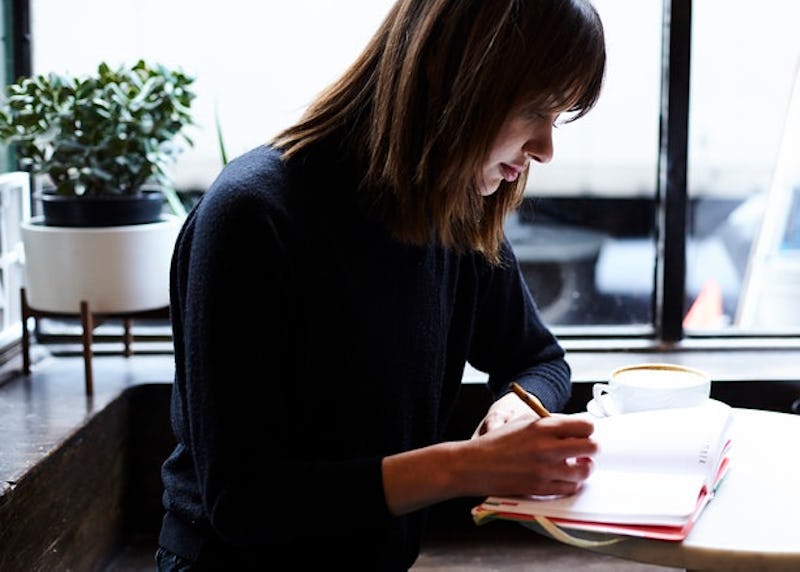 Hannah Burton/Bustle
Getting your first job is a big deal, and it also sets a precedent for your future jobs, too, even though you may not even realize it at the time. And, a large part of excelling at them is developing good work habits. After all, the impression that you leave with your coworkers there can lead to promotions, a supervisor taking you along to another company, and so forth. So what are the habits that people successful at their first jobs practice?
"Habits are settled or regular tendencies, practices, or rhythms of how you perform basic, daily activities," Christie Lindor, a 16-year veteran in management consulting and author of the new book The MECE Muse, tells Bustle. "Habits are pretty powerful and become ingrained into your brain, wired into your nervous system, and the manifested results are the outcome of every aspect of your professional and personal life. When you think about how this translates to a first job — how you spend your free time, who you decide to be around, and what type of information you consume — it can mean the difference in the first impressions you create in your first 30 days. Over time, they can affect promotions, plum project assignments, or career sponsorship."
Like Lindor says, habits are powerful, and habits that people successful at their first jobs practice are ones you may want to try out, too.