Be The Star Of The Office Cookie Swap With The Help Of These 9 Cookbooks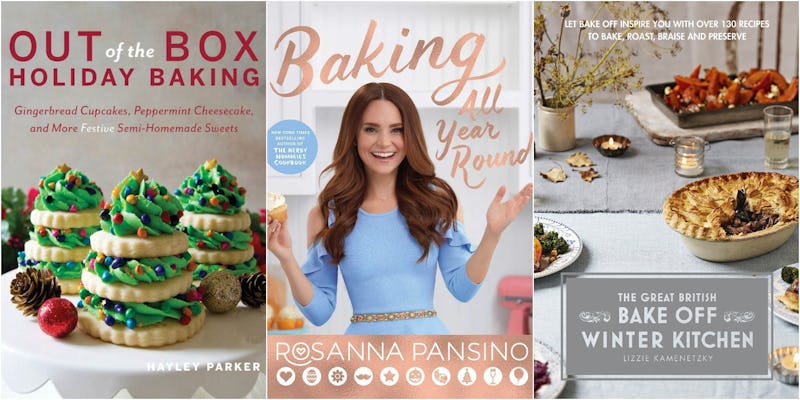 The holiday season is officially upon us, do you know what you're bringing to your company's cookie swap yet? If you're still in search of some serious inspiration in the kitchen, look no further than these holiday baking cookbooks. Featuring fun recipes, adorable desserts, and plenty of peppermint flavor, these handy guides will teach you everything you need to know about making winter the sweetest season of the year.
Everyone has their own holiday traditions, but in many homes, they include one form of cooking or another. For some families, it just isn't Christmas without a tray full of iced sugar cookies. For others, the winter season hasn't officially started until they've decorated their first gingerbread house. For me, it just doesn't feel like the holidays unless I've made a batch of anisette cookies, or, at the very least eaten, a whole sheet of my mom's famous magic cookie bars.
Baking is a part of the holiday season's DNA, so whether you're trying to wow your coworkers at the company pot luck, hoping to impress your friends at the annual cookie swap, or just looking for a fun way to stay warm this winter, these nine holiday baking cookbooks have all the recipes you need.