These 9 House Plants Could Hold The Secret To Getting A Good Night's Sleep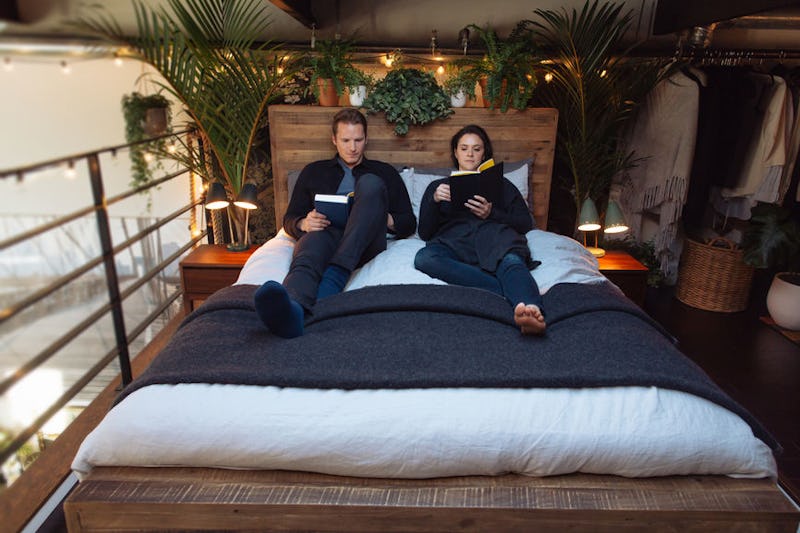 Stocksy/Rob + Julia Campbell
If I've said it once, I've said it a thousand times — houseplants are the best. There are so many reasons why they're an absolute must and I could definitely bore your ears off for days on the subject. But guys, did you know they could actually help you get your 40 winks? Yep, instead of the 20 you are currently getting. This is not a drill and I'm going to let you in on some of the best houseplants for better sleep. Just you wait.
So yep, it looks like houseplants do even more than make a house a home. Some plants are especially well regarded for their air purifying properties. Which is absolutely vital in aiding a good night sleep because duh, breathing is just about as important as it gets. According to home website Hunker, they can also help as a natural humidifier to avoid dry sinuses and what I call "crispy nose" or "nasal whistle" — which has probably ended several relationships.
Moreover, a 2015 study by Chungnam National University in Korea found active interaction with your houseplants (like touching and smelling them) reduced physiological and psychological stress among participants. Which let me tell you adds extra credence to the belief that having a chinwag with your plant pals is good for not only them but you too.