These 9 Midterm Predictions Signal That Some Major Shake Ups Are Coming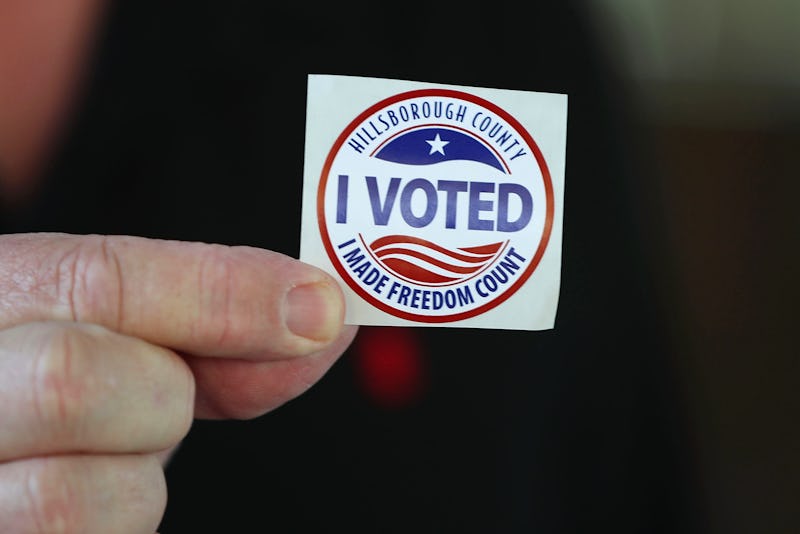 Joe Raedle/Getty Images News/Getty Images
In a few short days, the nation will finally know how the midterm election shakes out. But, as your Type A friends may remind you, it never hurts to be prepared — and 2018 midterm predictions show there will likely be some major political shake ups on Tuesday.
The buildup to this year's election has felt more intense than in previous years, in large part because of Donald Trump's divisive presidency. All 435 seats in the House of Representatives are up for election, and nearly all of the most competitive races are currently held by Republicans, according to CNN's analysis. This election, CNN reports, seems "highly likely to widen the trench" between a Democratic Party that controls the metropolitan areas skeptical of Trump's agenda and a Republican Party that controls rural and suburban areas that support Trump.
Along with those fighting to either keep their House seat or take one over next year, one-third of the Senate and 36 governors also face elections on Tuesday. Regardless of what happens, the midterm election will determine who helps make crucial decisions about America — and these nine predictions signal that it could be a very different group of people than currently hold elected office.