9 Milo Ventimiglia Movies You Need To See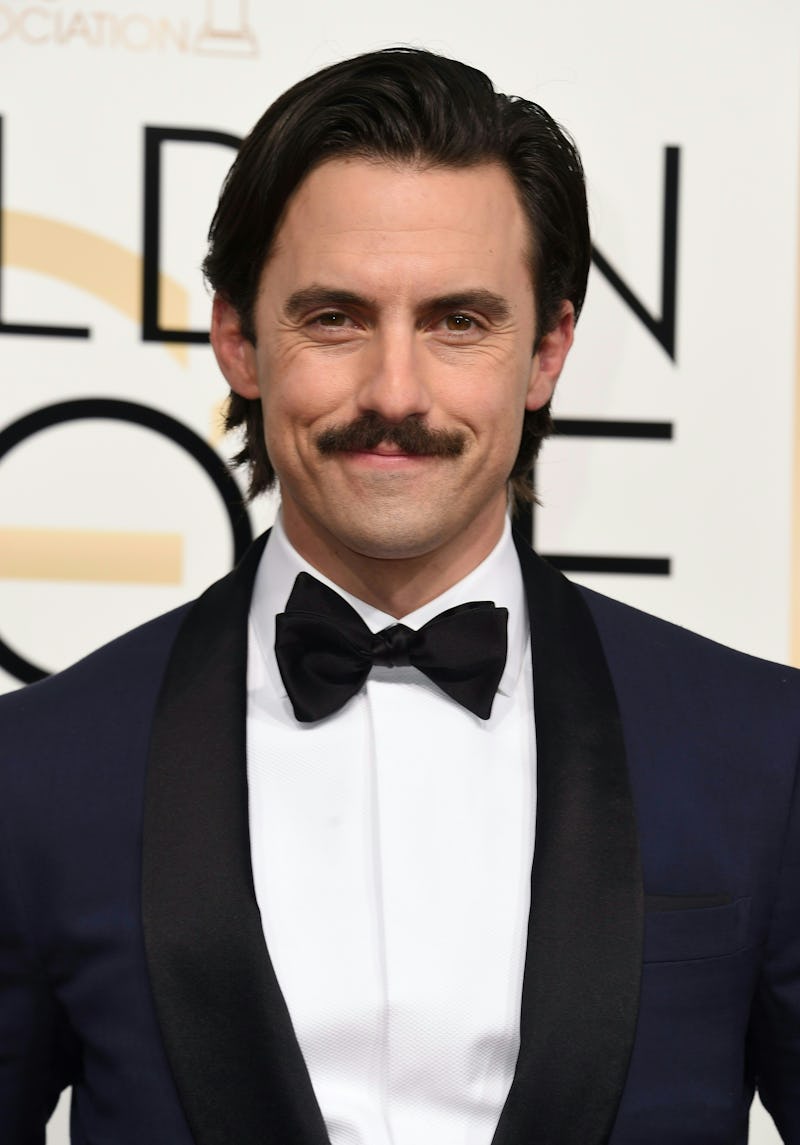 VALERIE MACON/AFP/Getty Images
Milo Ventimiglia, aka Jess from Gilmore Girls, aka Peter from Heroes, aka Jack from This Is Us, aka your ultimate TV crush, is having a moment. The immediate success of This Is Us has propelled him to super lust status, and he's making mustaches look good on red carpets left and right (see: the Golden Globes). Many of his fans know Ventimiglia from his television work, but he's been in quite a few movies, as well, throughout his 20-year career. The actor has appeared in a number of films, such as the nine Milo Ventimiglia movies below, all of which are worth watching if you're totally #TeamJess.
The truth is, though, that Ventimiglia's film career, while extensive, simply hasn't been as successful as his career on the small screen. There are a lot of die-hard Jess fans who can't even name more than one of the actor's films. But that's not to say he hasn't done a ton. The actor has a knack for appearing in action-heavy movies and thrillers (he also, strangely enough, was a glorified extra in She's All That, so, you have that to look forward to next time you watch the '90s classic). He's starred in a few independent films, played supporting roles in bigger Hollywood productions, and even played Robert De Niro's son in one movie. To learn more about his career, these are the nine Ventimiglia movies you should watch.
1. Kiss Of The Damned (2013)
Ventimiglia plays a mortal-turned-vampire in this independent film that is a lot less campy than the trailer might have it look. Kiss of the Damned is a pretty artsy movie, with a lot of perfectly tailored outfits and carefully chosen set pieces that succeed in making Ventimiglia even more beautiful than he already is. There are also sex scenes, if you're into that kind of thing.
2. Static (2013)
A couple — Ventimiglia and Sarah Shahi — are terrorized by creepy figures in masks after a young woman takes refuge in their home. Super creepy, but super hot (I mean, look at that scruff).
3. Tell (2014)
Ventimiglia stars as a thief who just can't catch a break. Who knew stealing a million dollars would cause so much trouble? Bonus casting: the movie features Battlestar Galactica's Katee Sackhoff and Rogue One's Alan Tudyk.
4. Pathology (2008)
Watch Ventimiglia cut up dead people and deal with a group of murderous forensic pathologists. Bonus casting: his fiancée is played by Alyssa Milano.
5. Armored (2009)
Ventimiglia has a supporting role in this action thriller from 2009 about a group of armored truck guards who conspire to steal a $42 million load. Ventimiglia spends a lot of his screen time bleeding, but he definitely still looks good doing it.
6. Rocky Balboa (2006)
Ventimiglia played Rocky's son, Robert, in this 2006 installment to the Rocky franchise. Sure, the movie didn't really become an instant classic, but being Sylvester Stallone's on-screen son should guarantee Ventimiglia some bragging rights, at the very least.
7. Walter (2015)
A cocky Ventimiglia is a charming Ventimiglia.
8. Dirty Deeds (2005)
If you like raunchy comedies set in high school, then Dirty Deeds is the Ventimiglia movie you need in your life. The 2005 movie also stars fellow young, early '00s stars like Lacey Chabert, Zoe Saldana, and Arielle Kebbel (who also appeared on Gilmore Girls).
9. Cursed (2005)
See baby Ventimiglia in Cursed, a freaky horror film that also stars Christina Ricci, Jesse Eisenberg, and Joshua Jackson.
If you're looking for more movies featuring the actor, he also has supporting roles in recent films, That's My Boy and Grace of Monaco. Of course, if you really, really need a good Ventimiglia fix, you can always just turn on your TV.