Yeah, Milo Ventimiglia Was In 'She's All That'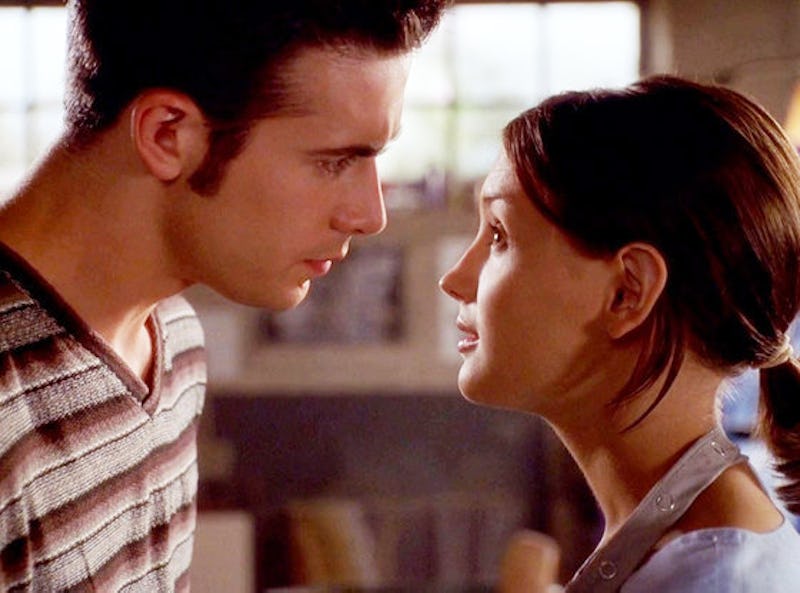 Miramax Films
2016 was a great year for Milo Ventimiglia, and I think we can all agree that the actor deserves the recognition. But with all of his more famous roles, did you know that Milo Ventimiglia was in She's All That? After his important role in the Gilmore Girls revival, and as the adorable patriarch Jack on This Is Us, Ventimiglia is finally making his mark on the world, which is long overdue. It also means it's the perfect time to take a look back at some of the actor's lesser known performances, and his She's All That role is the one you really need to know about if you didn't already catch it.
Despite becoming synonymous with his character Jess Mariano on Gilmore Girls, Ventimiglia has been working tirelessly, playing incredible roles like Sylvester Stallone's son in Rocky Balboa and appearing as Peter Petrelli in Heroes. But it's legit crazy to find out that Ventimiglia was in the '90s classic She's All That and appeared onscreen with Freddie Prinze Jr. and Rachael Leigh Cook. Despite it only being a small role, it should've been clear to us back then that the actor would go on to bigger and brighter things. Even as far back as 1999, Ventimiglia's beautiful face was a scene-stealer, and it's pretty surprising that Laney Boggs didn't just go ahead and date him instead of Prinze Jr.'s Zack.
Ventimiglia played a soccer player that Zack roped into to helping clean Laney's house with the rest of the team. Despite his appearance in this particular scene being brief, Ventimiglia is unmistakeable, and, as a major Gilmore Girls fan, it's difficult not to get a little overexcited by the revelation. As a soccer player in She's All That, Ventimiglia looks far too clean cut, not dissimilar from Prinze's romantic lead. He was definitely a heartthrob waiting to happen, even then.
Imagine if he had been given a bigger role in the 1999 movie and had been introduced to the world prior to his debut as Rory's best boyfriend, Jess. Then again, it's possible, had his career taken off sooner, that the actor would never have been cast as Jess in Gilmore Girls. It wasn't until his role as Luke Danes' nephew that Ventimiglia really found his niche as the rough around the edges bad boy that we so love to hate, but also love to love.
Gilmore Girls fans have their fingers crossed for future episodes of the series, especially since Ventimiglia's Jess looks certain to play a big part in Rory's future. For now, though, let's all just reminisce about that time Ventimiglia was onscreen with Freddie Prinze Jr., if only for a moment, back in the '90s when everything was simpler.