9 Mistakes You're Making That Are Sabotaging Your Partner From Getting Closer To You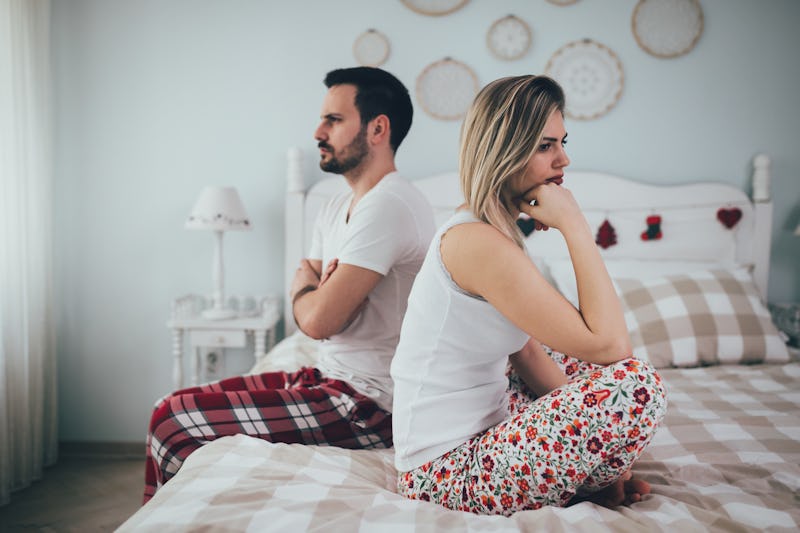 nd3000/Fotolia
Sometimes when you're in a relationship, you may be preventing the person you're dating from getting too close to you, emotionally speaking. You may not even realize you're doing it — it may be your subconscious talking. But whatever the case may be, it's good to know the signs that you're preventing your partner from getting closer to you, and then you can figure out to do about it and the relationship. Are you self-sabotaging due to past heartbreaks, or are you doing so because you know, deep down, that the person you're with is not the one for you?
"It's often surprising to realize that the intimacy that comes with a relationship can be a problem," Tina B. Tessina, Ph.D. (aka "Dr. Romance"), psychotherapist, and author of How to Be Happy Partners: Working it out Together, tells Bustle. "You or your partner can easily feel stress or pressure about too much closeness and not enough separateness. If you feel you have to cater or be nice to your partner all the time, and put aside what you really want to do (your significant other insists on talking about the relationship when you'd rather just zone out in front of the TV, for example), you'll feel resentful and want to get away from your partner and the related stress. This problem arises because most people have hidden 'rules' or beliefs about intimacy. Once they get close, most people feel that they shouldn't ever want to pull away. So, to protect personal space, they put up unconscious barriers, behaviors, and responses that communicate to others 'go away' or 'don't get too close.'"
That said, there are many ways you may be sabotaging your partner from getting closer to you, and, below, several relationship experts weigh in on how you may be doing so.