9 Mythic Retellings Full Of Bizarre Circumstances, Grand Journeys, And Revenge Plots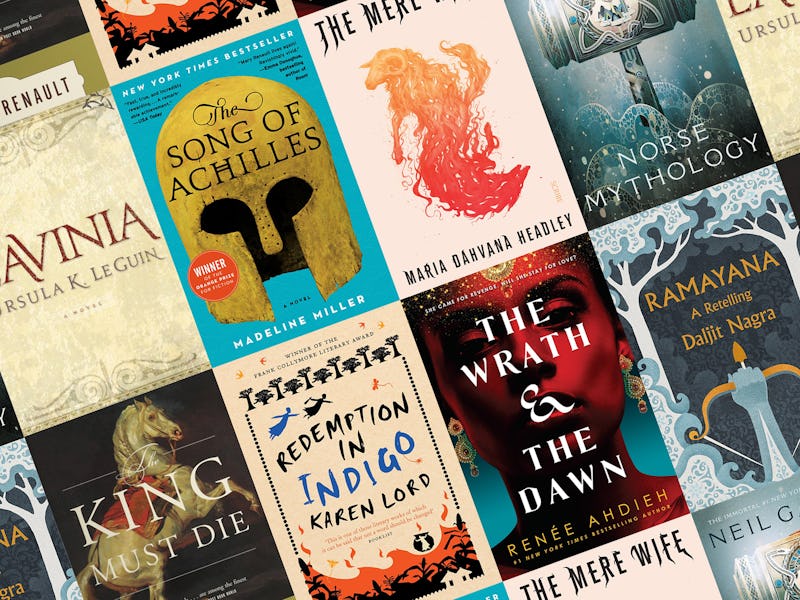 You've probably heard of Madeline Miller's Circe, or perhaps you have even read it already. You already know that it's no easy business, being a god. Or a witch. Or a monster. In one of the most celebrated books of 2018, Miller manages to take a whole mess of ancient Greek myths and weave them into a single, brilliant, page turner of a novel; a sweeping epic that explores everything from womanhood to lion-keeping to immortality. It's great.
If you're hungry for more brilliantly re-imagined ancient myths. Well, fear not! There are actually quite a few contemporary novels that re-tell tales from the ancients. There are even a few that venture beyond Greek mythology (shocking, I know) and touch on some of the other mythologies that humankind has to offer. So if you're looking for your next mythic adventure, check out one of these excellent retellings.
Mythology and folklore are full of strange characters and bizarre circumstances, grand journeys and revenge plots gone horribly wrong. It all makes for pretty great reading. But mythology also tends to be a little light on the character development, and that's where retellings come in: these books tell the stories that the original myths skimped out on. They place these legends in new times and places. And, most of all, they find new, inventive ways to tell the stories we love: