9 Novels With Houses As Memorable As The Characters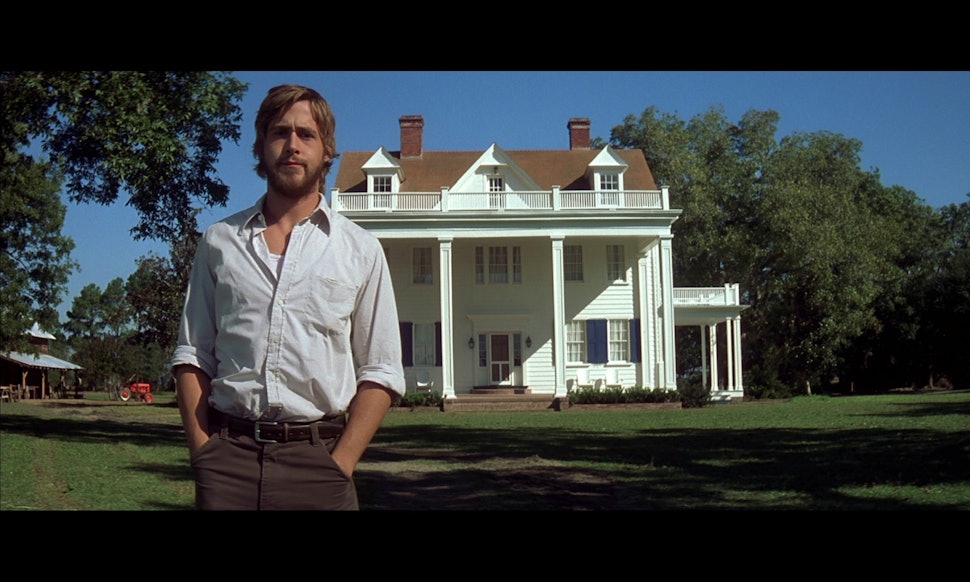 New Line Cinema
While raising our families together on the same Philadelphia block, we often joked about digging a tunnel between our houses, a dream that provided inspiration for our new novel, Pretty Little World. Although we were never able to formally join our own households, we were able to live vicariously through the three close-knit families in Pretty Little World, who decide to tear down the walls between their adjacent row houses and create a secret, modern-day commune. An experiment is born — one that could break these three families... or make them even stronger. Either way, everyone involved will be forced to reexamine what "family" actually means to them.
The shared living space idea — three houses in one — truly took on a life of its own, and as we were writing it together, we realized some of our favorite books are ones that have really memorable houses — books like Margaret Mitchell's Gone with the Wind or Daphne du Maurier's Rebecca. In these novels, the houses were just as fascinating, layered, and dynamic as the people who lived within them. Here's a list of some of our favorite novels that feature homes as unforgettable as the characters:
Pretty Little World by Elizabeth LaBan and Melissa DePino, $8.26, Amazon
1

'The Lake House' by Kate Morton
There are countless novels with "house" in the title, but do any of them top the drama surrounding Kate Morton's lushly-imagined Edevane estate?
2

'A Man Called Ove' by Fredrik Backman
Mix one bitter curmudgeon and a young family with two delightful daughters who move in next-door and you have the perfect neighborhood charmer of a novel.
3

'Gone with the Wind' by Margaret Mitchell
Because Tara is the ultimate house, is it not? And it is really a character in itself in this sweeping novel. Much of the book takes place here, and the estate acts as a bridge between the old South and the new South after the war ends.
4

'The Children's Crusade' by Ann Packer
Four grown siblings confront their history (and their futures) when the youngest returns to their childhood home. Ann Packer is a master of family drama, and the California home and scenery are as important to the book as the kids themselves.
5

'Where'd You Go Bernadette?' by Maria Semple
Twenty Mile House is the ingenious creation of main character Bernadette Fox, the quirky architect who is awarded a MacArthur Genius grant for her design. This is one of those fictional houses that nobody who's read about it can forget, much like Bernadette herself.
6

'The Notebook' by Nicholas Sparks
Even the most hardened heart will melt at the story of Noah and Allie — a love that spans a lifetime and beyond, with the house that Noah dedicates himself to at the center of their romance. When Noah returns from the war, he painstakingly restores and cares for the house that ultimately brings Allie back to him and becomes the backdrop for their life together and a symbol of the love they share.
7

'Rebecca' by Daphne du Maurier
Manderley, the fictional estate in this novel, is so prominent that the memorable first line—"Last night I dreamt I went to Manderley again"—sets up its importance from the start of the book. Manderley is said to be haunted by the owner's first wife, Rebecca, who has died. That ghostly presence, along with the fact that the home's new mistress (the novel's unnamed narrator) feels so out of place there, completely epitomizes her feeling of isolation and loss of identity as she steps into Rebecca's old life.
8

'Bedbugs' by Ben Winters
"FOR RENT: Top two floors of beautifully renovated brownstone, 1300 sq. ft., 2BR 2BA, eat-in kitchen, one block to parks and playgrounds. No broker's fee." It sounds too good to be true, and it is. This house takes on a life of its own in this creepy novel and begins to drive its occupants mad. The small room that has an awful odor and scratches everywhere is the stuff of nightmares.
9

'The Great Gatsby' by F. Scott Fitzgerald
Jay Gatsby's house on West Egg is legendary, known for its wild parties and for its ostentatious display of 1920s "new money." It is so significant to Gatsby's plight that the word "house" appears frequently in the novel, essentially making it a character in its own right. Gatsby's notorious, "colossal affair" of a house is central to his quest for Daisy's love and his efforts for true social mobility, which ultimately (and tragically) elude him.