These Instagram Posts From Noah Centineo Will Make 'TATBILB' Fans Seriously Swoon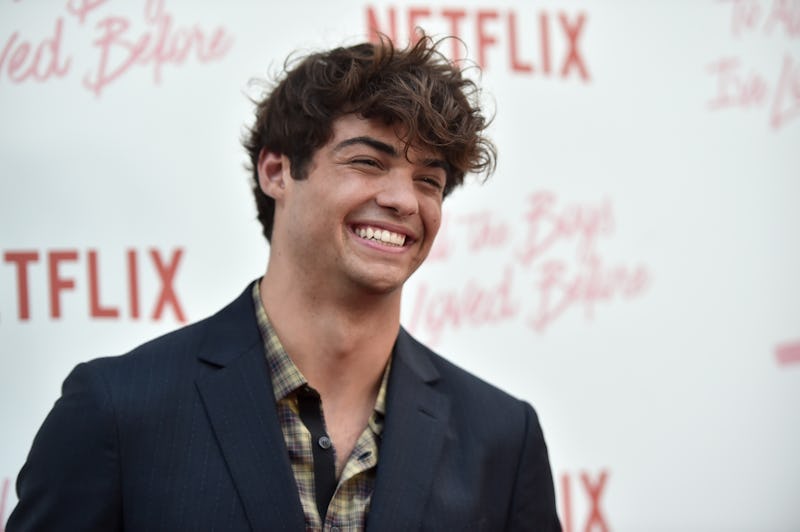 Alberto E. Rodriguez/Getty Images Entertainment/Getty Images
On Friday, Netflix dropped the teen romantic comedy To All the Boys I've Loved Before. The movie was well received on social media — and so was the movie's main love interest Peter Kavinsky played by Noah Centineo. And if you can't get enough of the leading guy after watching, there are plenty of Instagram posts from Centineo that will make you swoon just as much as Lara Jean.
The star, who has already drawn Mark Ruffalo comparisons, is honestly perfect as the lovable lacrosse player who falls for the movie's protagonist. Lucky for fans, the 22-year-old star is pretty active on social media. He updates his Instagram often, and shows up on his costar's accounts as well.
To briefly recap, To All The Boys I've Loved Before tells the story of Lara Jean Song Covey, a high school teen who writes secret love letters to her crushes. One day, the letters are sent out, disrupting her quiet high school routine. The movie is based on the young adult novel by Jenny Han, and already received positive reviews and lots of love online.
As the movie progresses, the plot focuses on Lara Jean (played by Lana Condor) and her relationship (real and fake) with the surprisingly sensitive "Cafeteria King" Peter Kavinsky. The actors made the adorable love story come to life, and their relationship felt so believable. Of course, social media was obsessed with the movie, but also with the film's endearing leads. So for that very reason, here are some of Centineo's most swoon-worthy Instagram moments.
1. This To All the Boys I've Loved Before Screenshot
Centineo captioned this photo, "Aren't we adorable?" Answer: Yes.
2. He's Musically Inclined Too
Of course, Centineo doesn't want you to forget that he has more than one talent, so here he is playing guitar. Looks like somebody stole his shirt, though.
3. This Hilarious Workout Video
In the movie, Lara Jean and Peter created a contract for their fake relationship that included parties, ski trips, and movie viewings. On his Instagram, Centineo joked that the one thing they forgot was working out, and showed both leads collapsed by a boxing ring.
4. Eating A Well-Balanced Breakfast
Centineo posted a video showing off his oatmeal breakfast, proving that he is a healthy legend. Of course, let's also not forget about his hair. It's just always worth mentioning.
5. This Experimental Facial Hair
The caption for this photo reads: "I'm a face half full kind of guy." Not sure if that's how that phrase goes, but fans will probably accept it.
6. This Normal Facial Hair Moment
To beard or not to beard, that is the question. Of course, the previous photo is what happens when you can't decide.
7. When A News Station Wouldn't Hire Him
The actor posted this picture from an interview on KTLA, jokingly captioning it: "Was hoping to get a job offer at KTLA. Didn't happen."
8. Just Being Adventurous
The caption for this photo reads: "Wandering wonderfully while I wonder where I'm going." This scenic hike definitely looks wonderful, and will have fans swooning all over again.
9. This Poofy Curls Moment
Centineo's hair is definitely noteworthy, and in this photo those lovable curls are just out of control.
It's no secret that Centineo won over the viewers of To All The Boys I've Loved Before as the sweet lacrosse-playing love interest, but the actor behind the character is super charming as well. One quick trip through his Instagram is sure to have fans swooning all over again, and hopefully everyone will get to see him starring in more romantic comedies for years to come.