If You Have A Crush On Peter Kavinsky From 'To All The Boys,' This is Very Good News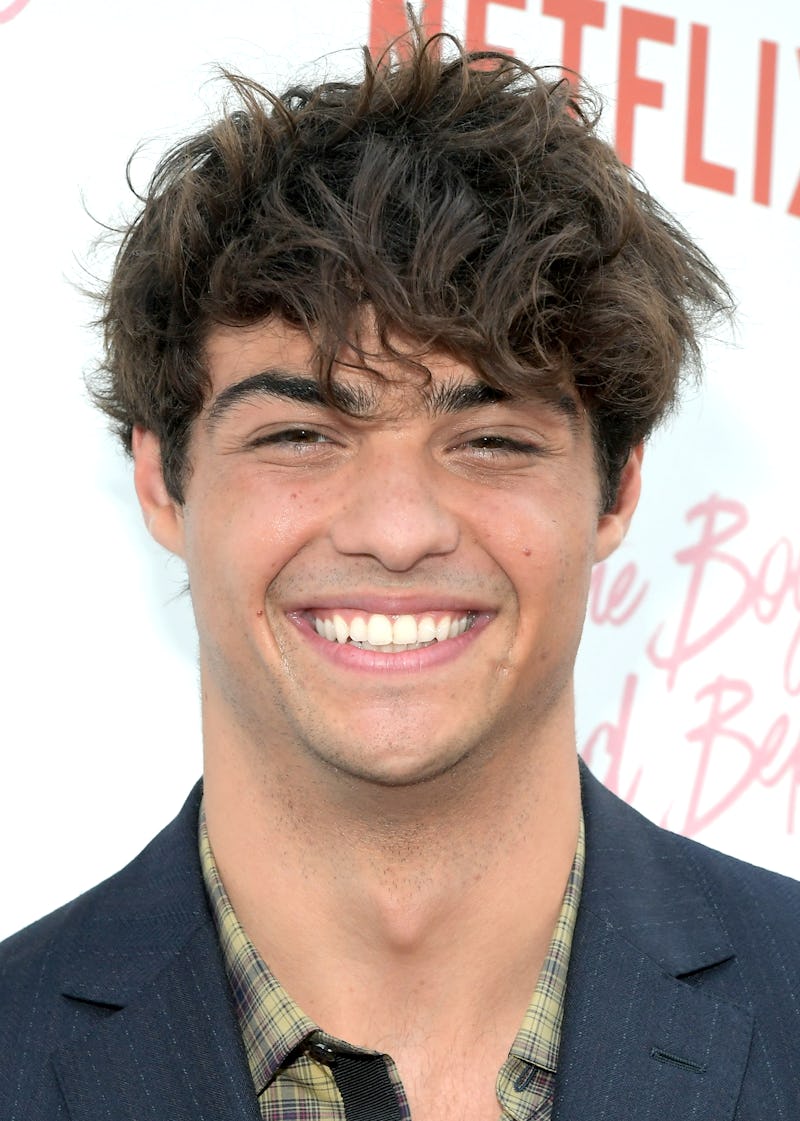 Charley Gallay/Getty Images Entertainment/Getty Images
Ever since the beloved book-turned-movie To All The Boys I've Loved Before hit Netflix on Aug. 17, people have become obsessed with this romantic comedy... and now, thousands of crushes have been born when it comes to one of the movie's stars. It's hard to watch without falling for the guy who plays Peter Kavinsky, but is Noah Centineo single in real life? It seems there might be hope if you've found yourself interested in the 22-year-old actor, so don't give up on your daydreams.
If you've watched To All The Boys I've Loved Before already — possibly more than once — chances are that it might be your new favorite Netflix movie. Twitter has been blowing up with praise for the film, and the cast is a huge part of why it's become such a success, especially watching things play out between Peter and Lara Jean, who's played by Lana Condor.
Plenty of people have been tweeting about their crush on Centineo, and it's easy to see why. He's obviously an attractive dude, and fans of the movie just can't get enough of Peter. And as it turns out, those feelings just so happen to extend to Centineo, too. Here's proof:
There's a lot more where that came from, too, so it makes sense that people might be wondering if Centineo is single. And for now, it seems like he is. Although he hasn't filled fans in directly on his relationship status, his Instagram seems to be devoid of a romantic partner, so unless he's dating someone on the super down low, it might just be safe to assume that he's not seeing anyone at all right now — which is good news if you're wanting to write a few love letters to Centineo about yourself.
In fact, most of his social media posts are related to the movie or feature him solo, including this shot where he'd shaved off half his beard:
Not too long ago, Centineo was in a relationship with model Angeline Appel, according to JustJared Jr., but it seems like at some point between 2016 and now, they decided to end things. They used to be seen out in public every now and then, especially while he was starring on The Fosters, but now, it seems like they've gone their separate ways.
But even though they did make a cute couple at the time, it seems like Centineo is having a blast living that single life, especially now that so many people have realized how talented he is, thanks to To All The Boys I've Loved Before. Back in April, he shared this photo from the set, in costume as Peter. Do you think he realized then what a success this movie was going to be?
Hopefully, Centineo himself will update fans on his relationship status one day, but until then, it's safe for your crush on him to to continue to grow. And if you want to watch the movie again? Well, nobody's going to judge you for that.