9 Old-School Rituals Couples Used To Do To Bring Them Closer Together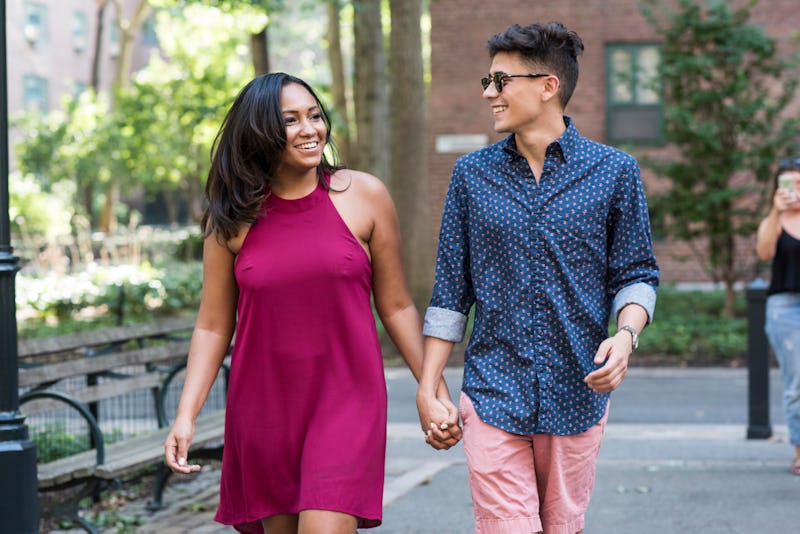 BDG Media, Inc.
If you're searching for ways to feel closer to your partner, it can help to shed the idea that you need to be do something super exciting or over-the-top in order to truly bond. Because most of the time, all you really need are a few old-fashioned date ideas, and some quality time spent together.
While big moments can be important — such as vacations, weekends away, and so on — there's something so special about simple things, like movie nights, picnics, and even trips down the block for ice cream. "It's the simple rituals of our lives that promote bonding and attachment," psychotherapist Tom Bruett, MS, LMFT tells Bustle. These things may not seem like they've have too much of an impact, but making them a part of your routine can truly keep the spark alive.
That's not to say, however, that you need to keep everything low-key, or that you should repeat the same rituals week after week. "While it's great to have a routine of dates nights, an evening walk, or morning coffee, it's important to switch things up occasionally and find new ways to connect and bond," Bruett says. That's when an extra special night out might be a good idea, or that aforementioned vacation. But until then, try a few of these old time-y ideas, and see if they don't help you and your partner feel closer than ever.