9 Things You'll Bond Over Before Your First Anniversary If Your Partner Is Your Ride Or Die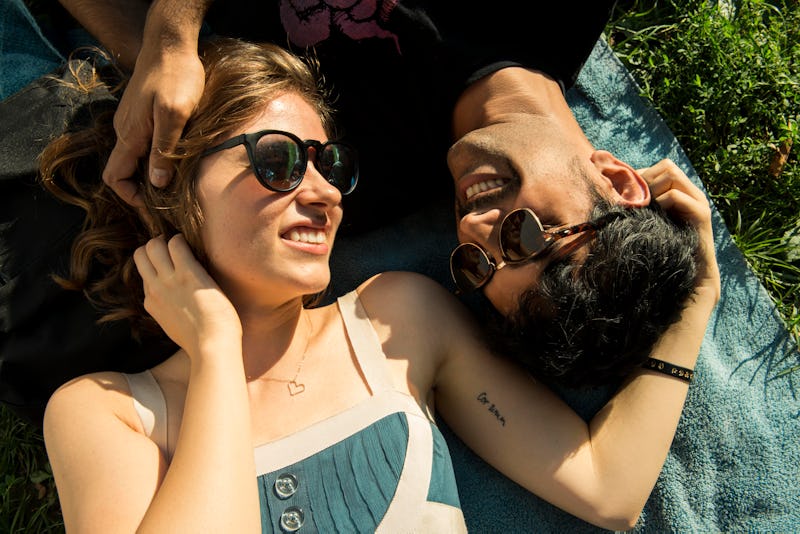 BDG Media, Inc.
Out of all the relationship goals you can strive for, finding yourself a ride or die partner is a pretty good one. Although a ride or die partner isn't something you can easily spot immediately, you should know by the one-year mark. According to experts, there are a few specific things couples who are ride or die will bond over before the first year of their relationship.
First, let's be clear on what a ride or die relationship actually looks like. "A ride or die relationship is a relationship that has resiliency," relationship expert Dr. Megan Stubbs tells Bustle. "Much like for better or worse, the partner is always going to be there for them. Now with that being said, someone else's ride or die may not look like yours."
Although our expectations for what a "good relationship" differs, there are some concepts we can all agree on. For instance, healthy long-term relationships should have unwavering trust, loyalty, love, and respect.
"To be a ride or die, the relationship should be seen as sacred," Greg Behrendt and Amiira Ruotola, relationship experts and authors of How To Keep Your Marriage From Sucking, tell Bustle. "A ride or die will never sacrifice their partner or their relationship, and will always sacrifice themselves for the safety and security of the relationship or their partner." It's a partner who will always be there for you and stand by you when things get rough.
So how do you know if you're in a ride or die relationship? According to experts, these are some things you might want to bond over in the first year of your relationship.