9 Organizational Tools Under $15 From Target Every Grown-Ass Woman Needs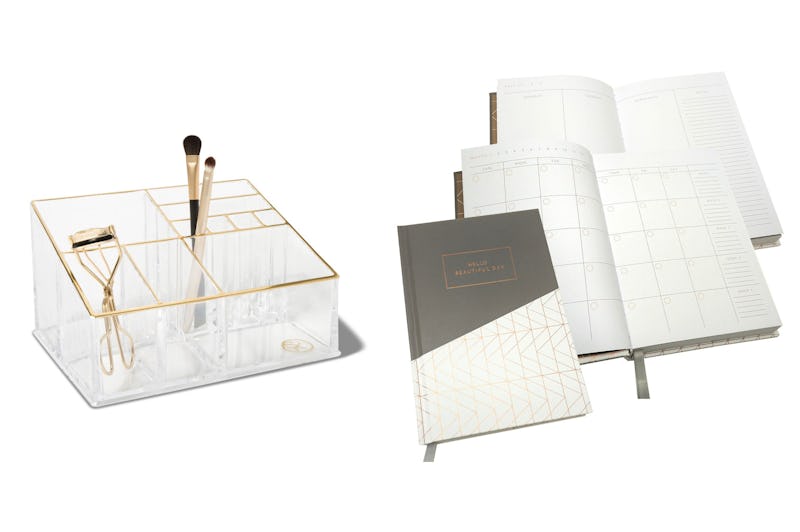 Target
Having trouble finding important bills that you can *swear* you left on your desk? Using your kitchen counter as a second workspace? Maybe you've gotten by being a little on the messy side, but the truth is, making your space neat and tidy does have its benefits. Luckily, there's a bunch affordable organizational tools from Target that will make conquering the clutter so much easier.
As MakeSpace reported in 2017, clutter can have a detrimental impact on your life in many different ways: Studies have suggested messiness can lead to an increase in stress levels and respiratory issues, a decrease in productivity at work, and may even negatively affect your relationships. What's more, as fellow Bustle writer Carolyn Steber explained in 2016, science has shown that getting rid of clutter in your home and workspace can be valuable to your health — boosting your creativity and ability to concentrate, improving your overall mood, and even helping you sleep better.
So, while getting (and staying!) organized is not an easy feat for some of us, it's super important to stay on top of your mess to keep it from taking over your life. Not sure where to start when getting organized? Here are 9 organizational products from Target for under $15 that that every grown-ass woman needs.