Why These 9 People Changed Their Minds On Gun Control After Mass Shootings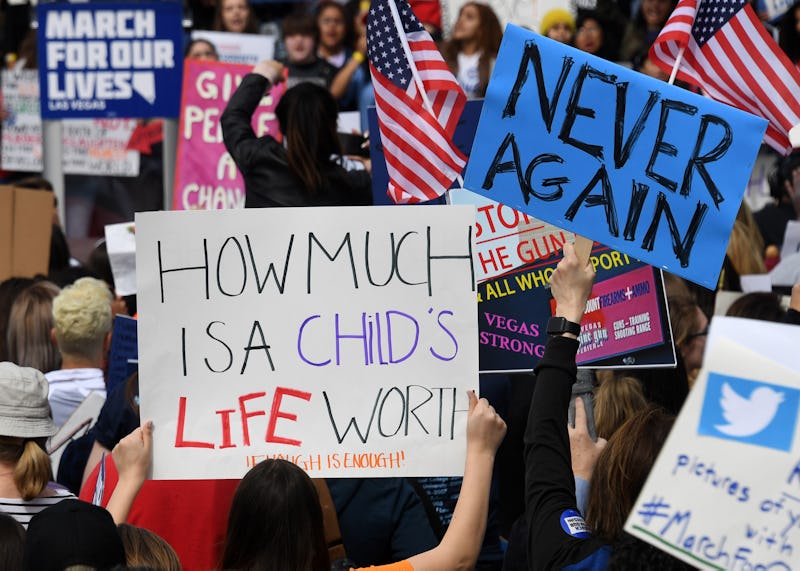 Ethan Miller/Getty Images News/Getty Images
In the United States, the past couple of years have been rife with multiple mass shootings and extensive gun violence, with the attack on Borderline Bar & Grill in Thousand Oaks, California being the latest. In response to the violence, people around the nation are taking a stand and demanding increased gun control. Following suit, there's been a handful of people who changed their minds on gun control after fiercely promoting second amendment rights.
While the most recent gun control movement has not yet resulted in many policy changes due to political and special interest issues, it is nonetheless insightful to reflect on when and how people have flip-flopped on the issue. Looking back on moments of change allows for a more comprehensive understanding of the gun control issue and how public figures contextualize it.
It often takes an act of mass violence to push public figures to change their minds about guns. As a result, nearly every individual on the list below altered their stance on gun control following a mass shooting event in the United States. While the breadth and depth of change certainly differs quite a bit from individual to individual, this list demonstrates that, while still rare, public figures do change their minds when it comes to gun control and safety in America.