9 Common Phrases That Actually Perpetuate Mental Health Stigma — And What To Say Instead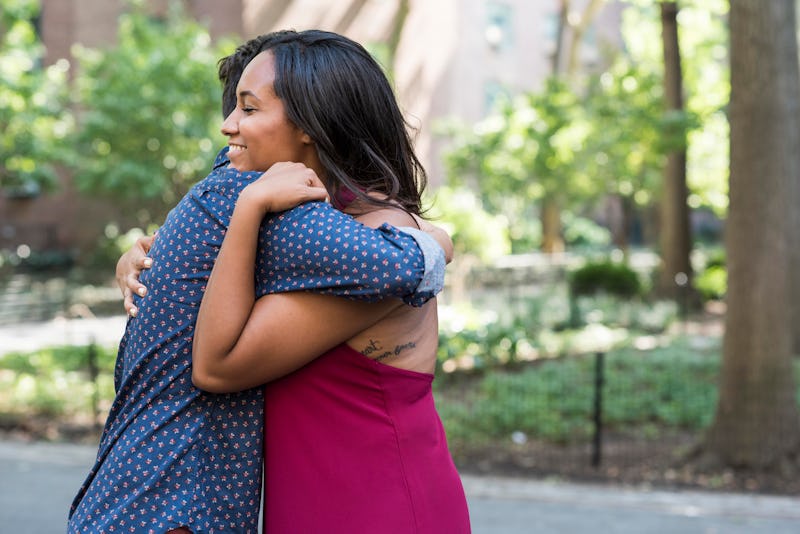 BDG Media, Inc.
For many people with mental illness, mental health advocates, and professionals alike, an essential goal of mental health awareness is to challenge the stigmas that surround mental health conditions. Stigma can have a super detrimental impact on the health and quality of care for mentally ill people. In fact, a 2014 report published in Psychological Science in the Public Interest found that mental health stigma is a primary barrier when it comes to mentally ill people accessing appropriate healthcare and resources.
Mental health stigma can manifest (and be perpetuated) in many different ways — through a lack of education about mental illness, outright discrimination against mentally ill people, violence perpetrated against those with mental health issues, myths, and through ableist language. Most people know that saying "crazy" or "insane" is discriminatory towards people with mental illness, but there are many other common terms and phrases people use on a daily basis that can make mental health stigma even worse. May is Mental Health Awareness Month and the theme is to Cure Stigma, so knowing what to say instead of ableist words and phrases is crucial. When in doubt, describing a situation accurately and without bias — saying a situation is "surprising" or "out of control" rather than "crazy" — goes a long way towards reducing stigma. Here are nine common phrases people use that contribute to mental health stigma — and what to say instead.