9 Pickled Things You Should Order On The Internet If You're A Real Pickle Fan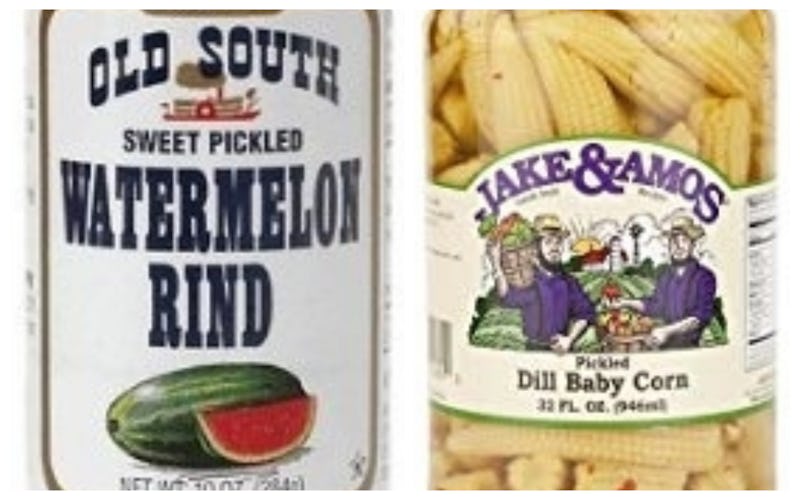 Amazon
Some of our favorite foods are sweet. Some are salty. Others are sour. And then some are.. all of the above? How would that be possible?
If you haven't had your initiation yet, welcome to the world of unusual pickled foods, where your taste buds will have a field day at all the potential flavorings out there — particularly with pickled things out there you didn't know you could actually buy.
You can pickle fruits, like apples, to veggies, like cabbage. If you've ever had the fermented Korean cabbage staple, kimchi, that's also an example of pickling gone to a delicious extreme, but there's even more than that to offer if you know where to look. Some people out there have taken pickling to the next level — it is now a culinary trend and art form that goes beyond your average dill pickle, and people are pickling watermelons, asparagus, and even sausage, creating all sorts of fancy delicacies.
The real enthusiasts, of course, can try to make their own base instead of buying things pre-pickled — for basic pickling, according to Food Republic, you can boil select doses of vinegar, salt, and your desired spices to a boil, and then pour the liquid over the food you want to pickle and let it refrigerate overnight in an airtight container. The pickled vegetables or fruit will keep for about five to six months in a jar — always make sure to refrigerate whatever you pickle.
But if you're not going to venture into your own pickling land yet, try these strange but tasty products to first soothe your curiosity — as a bonus, they can all be ordered online.