Why The Harry Potter Epilogue Is So Infuriating, Especially To 20-Somethings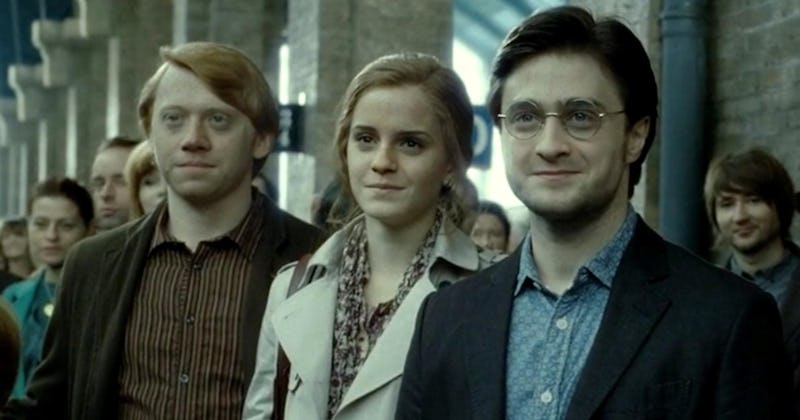 Warner Bros.
Harry Potter fans are no strangers to debate about the series. It is the rare aspect of J.K. Rowling's fantasy that is not analyzed, disagreed upon and discussed to an intense degree. But one thing that most HP lovers seem to agree on? A deep and fiery hatred for the epilogue of Harry Potter and the Deathly Hallows, the seventh entry in the series. Set 19 years after the Second Wizarding War and the defeat of Lord Voldemort, the epilogue gives readers a glimpse into the lives of Harry, Ron, and Hermione as full-fledged adults. And, for many reasons, fans didn't well, love, what they saw.
From the super weird baby names to a whole lot of intra-Hogwarts relationships, there is a ton about the epilogue that doesn't jive with a vast majority of the HP fandom. As a Millennial, though, I think there are some very specific (and maybe even unexpected) reasons why most in our generation hate the Epilogue. Below are nine of the biggest ways that millennial readers cannot relate to J.K. Rowling's portrayal of The Golden Trio and their lives 19 years later. From the funny to the seriously problematic, these are just some of the ways millennials might find this text #unrelatable.