9 Reasons Why Sister Agatha May Actually Be A Better Vampire Slayer Than Buffy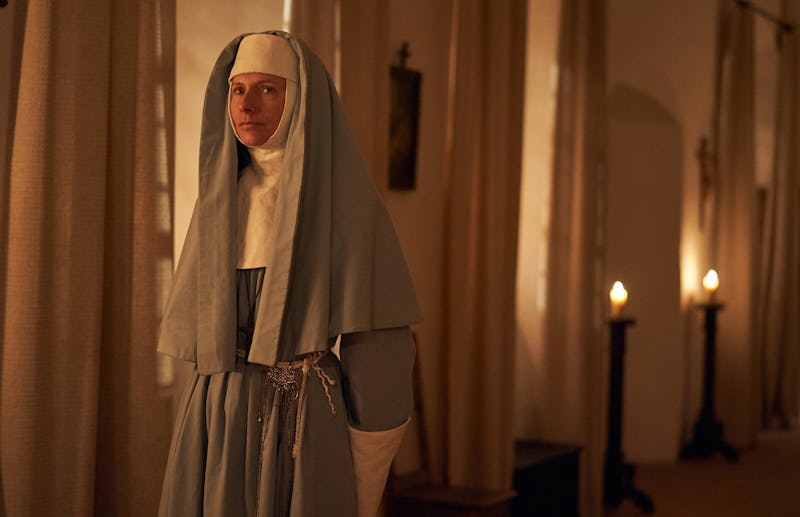 BBC/Hartswood Films/Netflix/Robert Viglasky
BBC One's latest hit show is based on Bram Stoker's famous gothic novel. However, despite the storyline focusing on a blood thirsty but alarmingly handsome vampire, I think we can all agree that Sister Agatha is the best character on Dracula by a country mile. If you don't believe me, keep reading, cause the below 9 reasons will surely convince you.
Warning, spoilers ahead you guys so look away if you've not tuned in yet.
Pretty early on in this series we learn that Sister Agatha (played by Dolly Wells) isn't just a badass nun but something much more. The big reveal comes when the audience learns her surname: Van Helsing. Abraham Van Helsing was a fictional vampire hunter who appeared in the very first Dracula book. According to the Metro, he was more than just a vampire hunter but Dracula's arch nemesis and call me controversial, but this female version slays Buffy.
According to Dracula's co-creator Steven Moffat, the decision to make Van Helsing female was actually pretty obvious from the get go. Speaking to the Radio Times, he said:
"Nuns are more or less dressed in a superhero outfit for fighting vampires, aren't they? They're wearing a sodding cross! Why didn't Bram think of that one?"
Stoker might not have had the sense to make Van Helsing a heroic and effortlessly cool nun but thank goodness Moffat and Mark Gatiss did. Here are 9 reasons why we have to stan Sister Agatha.