9 Signs Your Partner Is More Emotionally Complex Than You Think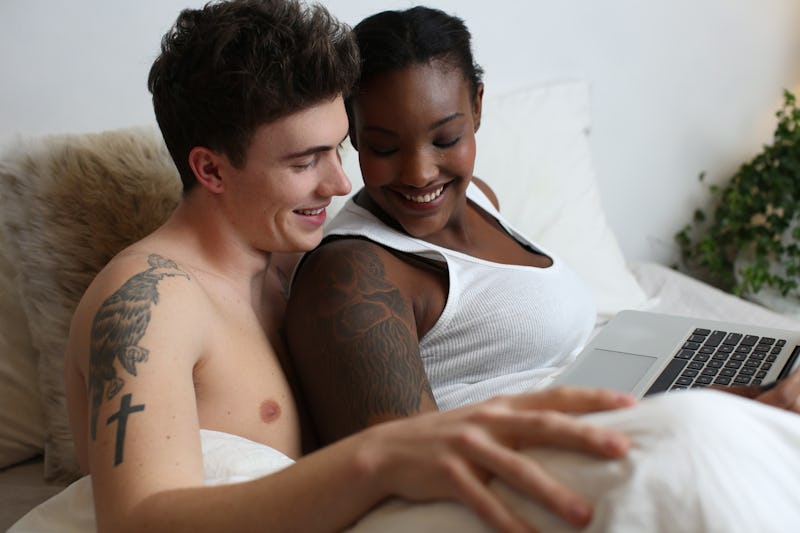 Ashley Batz/Bustle
When you've been with your partner for some time, you should have an idea of what they like, dislike, and how they'd react to certain situations. But if you find yourself completely clueless as to how they're going to react, it doesn't necessarily mean you don't understand your partner. According to experts, even if you didn't realize it you may have a more emotionally complex partner than you previously thought.
As Dr. Colleen Cira, Licensed Clinical Psychologist, tells Bustle, "Emotionally complexity can mean a lot of things, but generally I think it can be understood as someone who is difficult to predict [in terms of] how they will feel, think, behave or react." Although some may call that being indecisive or wishy-washy, feeling many things at once is referred to by psychologists as emotional complexity .
According to Caleb Backe, a Health and Wellness Expert for Maple Holistics, emotional complexity basically means you hold more than one emotion at a time and sometimes on opposite extremes. There are two distinct types of emotional complexity: emotional differentiation and emotional dialectism. The former happens when you experience all kinds of emotions at the same time, and the latter happens when you have the ability to see the good and the bad sides about any given situation.
If you're thinking everyone experiences that at some point, you're not wrong. As dating and relationship coach, Rosalind Sedacca, CLC, tells Bustle, "We are ALL emotionally complex." Some people are just better at showing it than others.
So here are some signs that your partner may be more emotionally complex than you think, according to experts.