9 Signs Your Roommate Is Bringing You Down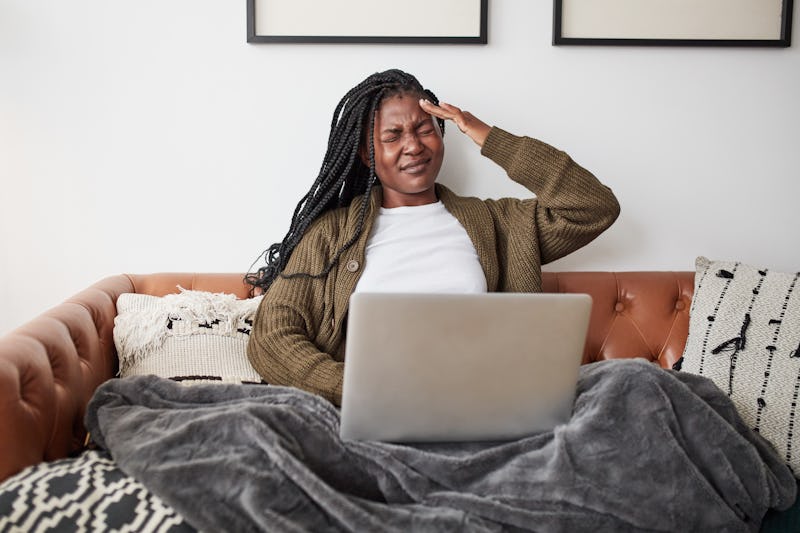 LumiNola/E+/Getty Images
Like many millennials, I've had a lot of roommates in my lifetime. The situations have ranged from living with one other person to living with eight roommates (boy, was that one an adventure) — but one of the things you learn when you live in a wide variety of situations is how to identify the signs your roommate is bringing you down. (Or, y'know, signs your roommates are bringing you down, plural; again, eight people. Eight.) The knowledge is useful, though; as they say, figuring out you've got a problem is the first step to fixing it.
The number of millennials living with roommates is on the rise — something which, honestly, shouldn't be all that surprising: According to a 2015 study by Make Room, a campaign which aims to "end the rental housing crisis in America," the number of people in the 25-to-34 year old demographic who live with roommates or housemates shot up a staggering 39 percent between 2005 and 2015. In 2005, the percentage was at 5.7, while in 2013, it was at 7.4.
And it's no wonder; a huge amount of it has to do with money. According to a study from real estate site Trulia (via the Chicago Tribune), the average renter living in most major cities can save 13 percent of their paycheck just by living with roommates. In an economy that's still struggling to recover from the 2008 recession, with wages stagnant, the cost of living rising, and student loans that need to be repaid, living with roommates just makes sense for most young people.
Alas, though, not all roommates are good roommates. And sometimes, it's not even a matter of just being a "good" or "bad" roommate; it's a matter of being compatible roommates. If any of the below sound like you and your roommate — or worse, if all of the below sound familiar — then you might be in a roommate relationship that just doesn't work for you. But consider being able to identify this fact a good thing: Now that you know, you can start planning to change up your living situation. There's always a silver lining, right?
Check out the entire 'Young Money' series and other videos on Facebook and the Bustle app across Apple TV, Roku, and Amazon Fire TV.
Here are a few indications that you might want to look for a new roommate soon.