9 Summer First Date Ideas That Actually Help You Get To Know Your Date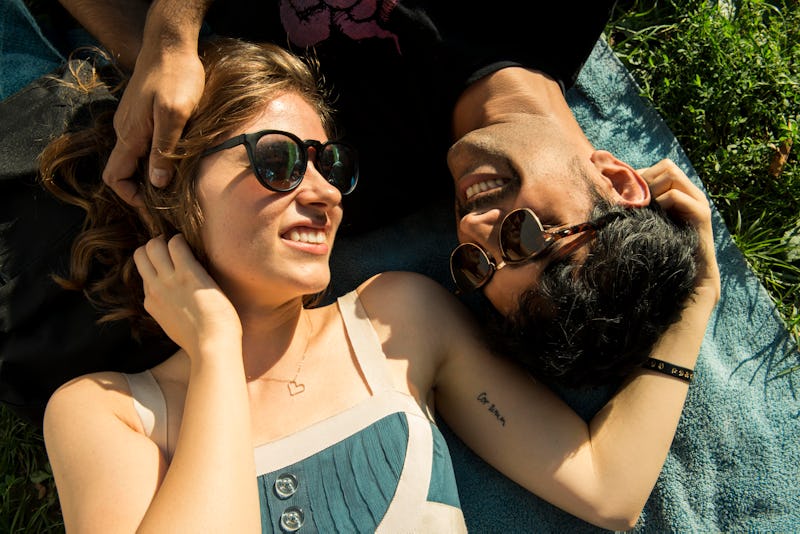 BDG Media, Inc.
There's something undeniably sexy about dating during the summertime: thanks to the sunshine, you don't have to hole up in your apartment, order takeout, and watch TV — instead, it seems like the whole world is your oyster. Having more daylight hours to burn means that coming up with first date ideas for summer is a lot easier, plus the warm, sunny weather creates the perfect atmosphere to really get to know your date in a pressure-free way, no matter what you're doing.
"Candlelit dinners or cocktail lounge mood lighting can impose unnecessary pressure on first daters, leading to false expectations or disappointment," Wendy L. Patrick, JD, Ph.D., behavioral expert and author, tells Bustle. "Daytime dating lightens the mood — which often heightens the romance... Summer weather also broadens venue selections, affording first daters the chance to enjoy daytime activities, from sports, to culture, to music, all shared activities that allows daters to become friends first. Sometimes when the anxiety is off, the attraction is on."
During the dark, cold winter months, you might feel more pressure to find a partner and settle down for cuffing season — but during summertime, dating can feel simultaneously more adventurous and more relaxed. Here are nine summer first date ideas to try if you want to keep things fun, carefree, and light while still making a lasting connection with your date.