9 Surprising Childhood Illnesses You Can Still Get As An Adult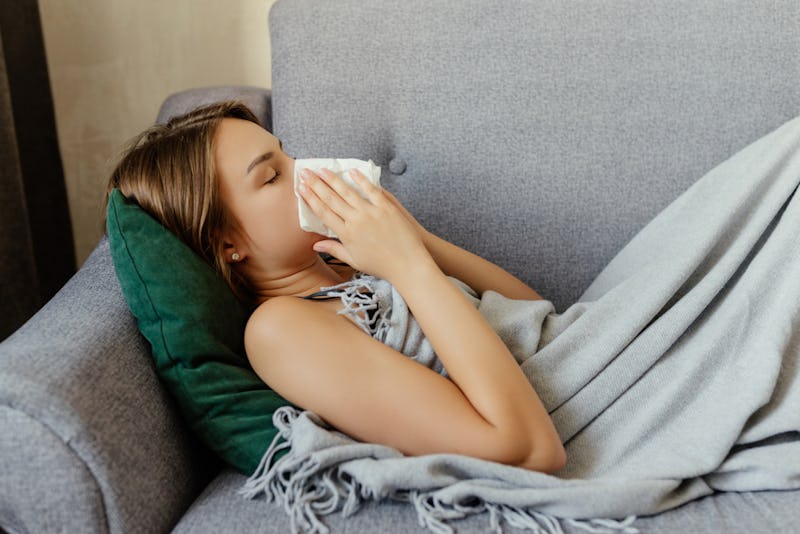 deineka/Shutterstock
Things like strep throat, pink eye, and earaches may seem wholly reserved for summer camp and elementary school classrooms. But the truth of the matter is, it's still possible to catch these childhood illnesses as an adult. Germs are germs, after all, so you may not be immune simply because you're older.
"Some illnesses are more associated with children because their immune systems are not as developed, [or they have not completed their vaccine series]," Dr. Monique May, a board-certified family physician with over 20 years of experience, tells Bustle. "Also, they are often exposed to other illnesses by being around other children in school, camp, sports teams, etc, which increases the risk for them to catch a contagious disease."
As adults, we may have developed more defenses against these viruses and bacteria, which means the immune system is better able to fight them off. We also know all about the importance of washing our hands and covering coughs and sneezes, which little kids may not be the best at.
And yet, even with our stronger immune systems and awareness of dirt and germs, it's still possible to catch a "childhood" illness. Read on below for a few things experts say you can still get as an adult, as well as how to lower your risk.