9 Surprising Ways Women Are Using Tech to Help With Self-Care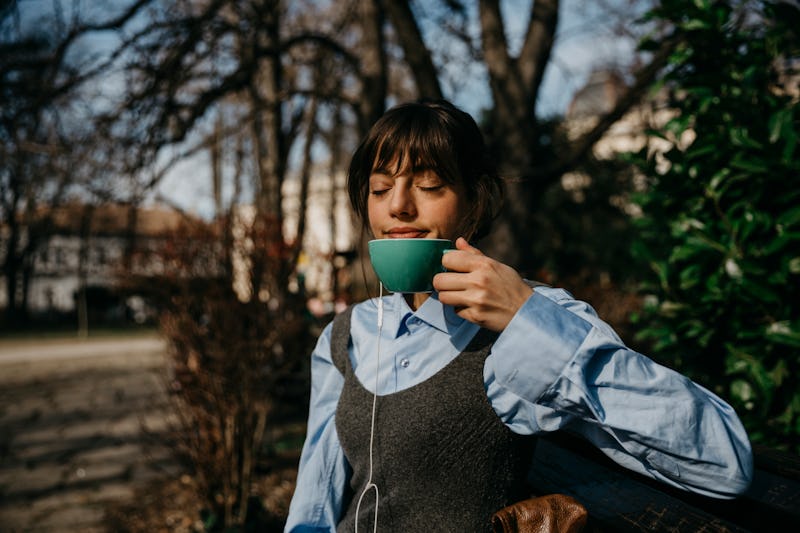 Studio4/E+/Getty Images
2017 has been the year of self-care and for good reason. While news cycle exhaustion and stress certainly aren't positive in their own right, they've at least been a catalyst to create more conversation about taking better care of ourselves mentally. If you're looking for ways to make self-care easier, you need not look any further than your phone. From apps for self-care to self-care products you can purchase, technology is helping make taking care ourselves even more accessible.
Self-care isn't selfish; it's good for our minds and bodies. Even science says so. Feeling cooped up? Just getting outside can give your mood a much-needed boost. Want to feel fancy free and fight dementia? Try doing a little dance. Really. Leisure activities like dancing are associated with a lowered risk of dementia. Perhaps cooking is your go-to from of self-care. That's good too because the smell of rosemary may help with memory. If you're looking for a little tech-based assistance with your self-care, you have plenty of options.
My technological self-care method of choice is a dose of Netflix. A little feel-good TV is an easy way to give your mind a necessary break. When you're all Netflixed out, here are nine other ways women are already using technology to aid in their self-care routines and how you can add them to yours.