9 Things To Keep In Your Bag That Can Help Calm A Panic Attack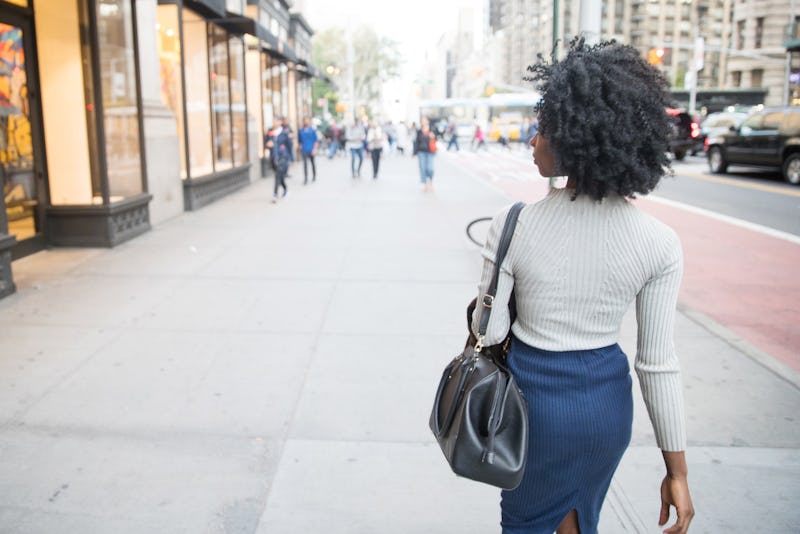 Mat Hayward/Fotolia
Most people probably don't think of mental illnesses as health issues that require emergency treatment or care, but they truly are. In some cases, especially if you experience severe anxiety or panic attacks — you may need to act quickly. Fortunately, there are things that can calm panic attacks that will fit right in your bag, and are worth lugging around just in case.
If you've ever had a panic attack, I don't need to explain to you how overwhelming and downright scary they can be: Common symptoms include heart palpitations, shaking, sweating, difficulty breathing, dizziness, nausea, and more. In fact, people often times mistake panic attacks for heart attacks, and the symptoms are, in fact, eerily similar.
Mental illnesses — like panic and anxiety disorders — may be invisible, but it is just as important to acutely treat and manage them as it is to treat physical illnesses. You probably keep a first aid kit in your home and in your car (and maybe some items like bandaids and Tylenol in your purse) to deal with any physical accidents or illness, but, you should also have a first aid kit for your mental health. From essential oils to meditation apps, here are nine items, resources, and skills you should have nearby for dealing with panic attacks and anxiety.