From Poo Bag Fines To Drunken Horse Riding, 9 Obscure UK Pet Laws You Def Don't Know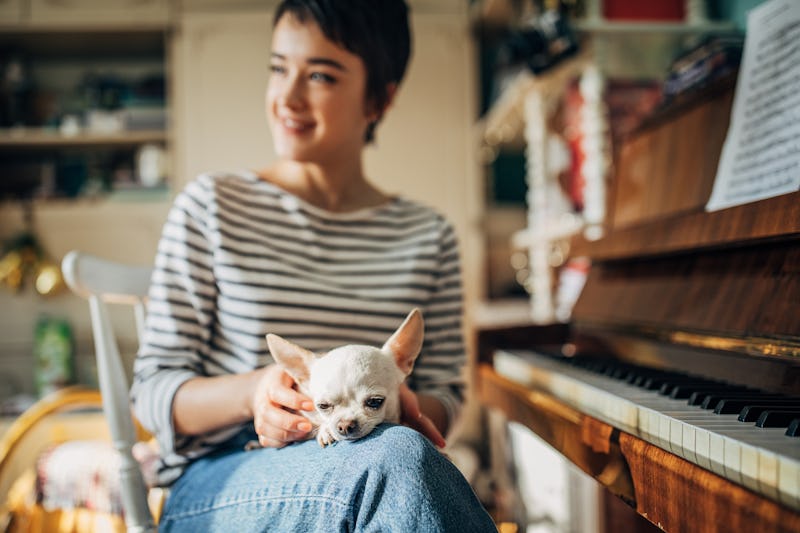 South_agency/E+/Getty Images
The UK is a nation that loves its pets. So much so that there are, rightly, plenty of rules and regulations regarding their welfare and protection. So if you're the proud owner of a furry friend there are a bunch of UK pet laws you may want to know about.
Back in 2007 the Animal Welfare Act came into force in England and Wales, as the BBC reports. It was and remains the most important and vital legislation for animal rights in the UK to date. According to the BBC, it was at the time the first change in legislation for animal rights in 94 years and combined over 20 different pieces of legislation in one package. Including seriously tougher penalties for those found to be guilty of neglect and cruelty to animals.
Throughout history as living conditions and technologies for both animals and their humans have developed, so have the necessary rules and regulations to keep all of the above happy and healthy. As time has ambled on and certain laws have become moot — they've become less and less known to the average animal lover.
According to the RSPCA's data from 2018, in the UK approximately 12 million households have pets. That's 44 percent of the population and although they can't be certain of the figures, they estimate that 51 million pets were owned at that time. Yikes that's a lot of critters and, potentially, a lot of ways to accidentally break the law.
Research by leading pet food brand, Webbox has unearthed some of the most unusual pet and animal laws in the UK. So here's some of the pet laws you may not know about.