Wearing Beige Is Anything But Boring With These 9 Seriously Chic Buys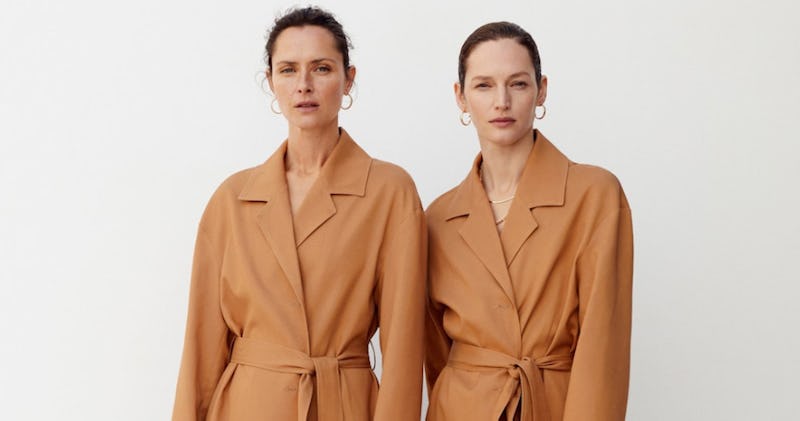 Mango
Beige: it's a colour people probably don't usually associate with super fun fashion. In fact, if someone calls something 'beige,' they tend to mean it's boring or a little drab. But this spring/summer, beige is set to see old fashioned preconceptions subverted. As one of the season's biggest trends, beige was spotted all over the catwalks, from Burberry to Balmain and MaxMara. But how to wear beige IRL? Luckily for us all, the high street is serving up some seriously viable options for rocking beige that are anything but boring.
Be it outerwear such as trench coats or light jackets, or silk and satin numbers (think dresses, shirts and skirts), there are so many ways to wear beige. You could even opt for a pair of simple military style trousers, or a classic mohair jumper. If you're not totally on board with the trend as of yet, you could also ease yourself into the look by investing in some cool beige accessories to offset a bold outfit.
Beige suits pretty much everyone, and is incredibly versatile when putting an outfit together. With this in mind, here are some of my favourite beige buys available on the high street right now.