Beauty Pie's London Pop Up Will Be Open To Non-Members Too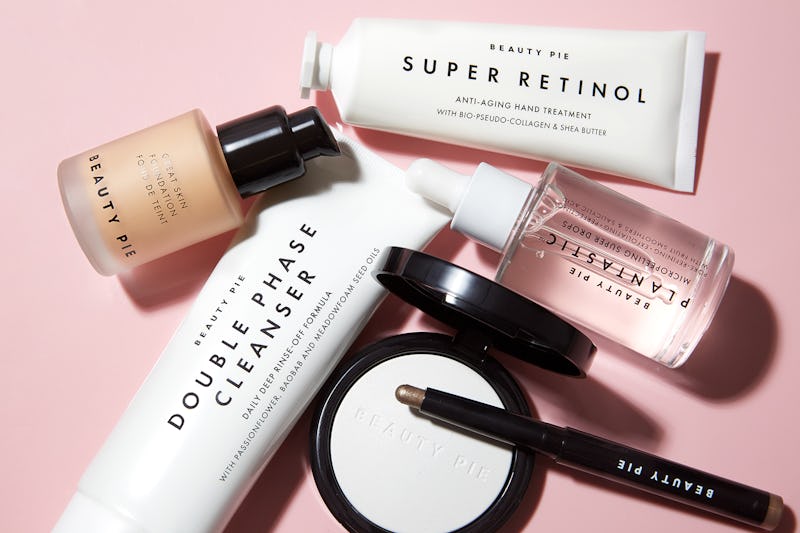 Beauty Pie
One brand that has managed to stand out in the make up world lately is Beauty Pie. The concept is amazing, the products are high quality, and the founder is a straight-up legend. However, up until now, the brand has only been available online. That is, until the news that there's a Beauty Pie pop up coming to central London reaaaaal soon.
Beauty Pie first announced the news (as they do with most things) via their Instagram page recently, much to the delight of their tens of thousands of fans. "WE'RE PLANNING OUR FIRST EVER POP-UP SHOP. It's true," they wrote. "Sometime (hopefully) in March, we'll be launching our first-ever pop-up shop in a top-secret, TO-BE-REVEALED location!"
They then went on to explain they are still hashing out the details of the pop-up, as Beauty Pie is a subscription service, therefore will presumably work differently to your average beauty store. As some people are members and others are not, they are trying to figure out how it will work with letting people in.
Luckily for non-members, the brand has just announced in a statement the main details about the pop up, and have confirmed that drop-in pass holders will also be able to shop at drop-in prices (50% off typical retail prices). You will be able to buy these passes online closer to the time on Beauty Pie's website. Alternatively if you are a non-member, you can just shop the products at their regular retail prices, although this means you will not receive a discount.
If you're a member, you'll be even better off, as you won't have to buy a pass, and will get 80% off stock, as you do online. Exciting, huh?
If this all sounds pretty glorious to you, here's the even better news: you won't have to wait long to flock to the shops. The Beauty Pie pop-up store will open on 12 March, and will be housed at Harvey Nichols on their ground floor, where all their beauty brands live. It will run for an impressive 12 weeks, so there's plenty of time to get in on the action!
The pop-up's staff will also be made up of Beauty Pie members, who are arguably the biggest ambassadors for the brand.
Beauty Pie is a members-only subscription service which anyone can join. Members pay a monthly fee (there are several options) in order to buy beauty products for a fraction of their retail cost. It was founded by beauty legend Marcia Kilgore (who is also the woman behind brands such as Bliss, FitFlop, Soaper Duper and Soap & Glory), and has gone from strength to strength since its launch in 2016.
If you've never dipped your toe into the brand, here are my five absolute must-buys:
This article was originally published on