A Border Patrol Agent Allegedly Killed Four Women — Here's What We Know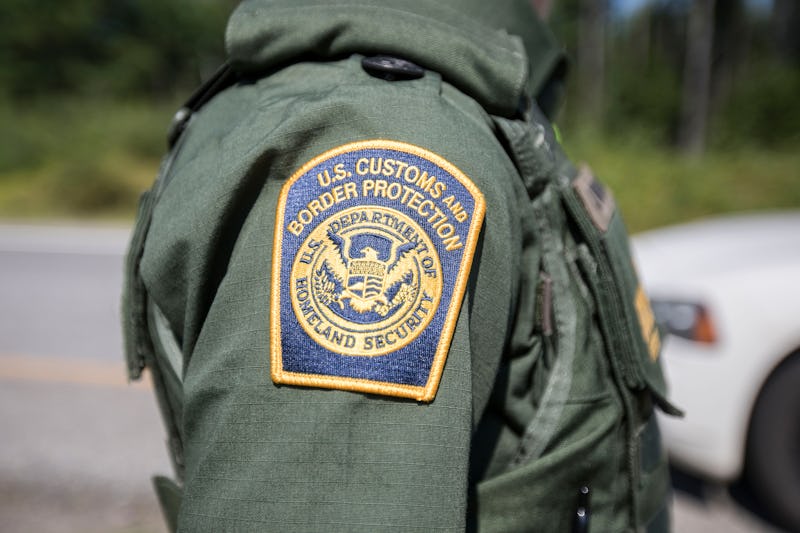 Scott Eisen/Getty Images News/Getty Images
A 10-year veteran of the U.S. Border Patrol — a supervisor — was charged with killing four women near the South Texas city of Laredo. The Border Patrol agent was deemed a "serial killer" by prosecutors and is also accused of attempting to abduct a fifth woman.
This is the latest in a long line of alleged abuses and gruesome crimes committed by staff of the Homeland Security agency and comes at a time when some activists are pushing for the complete abolition of its sister agency, Immigrations and Customs Enforcement or ICE, The New York Times reported.
"We consider this man to be a serial killer who was preying on one victim after another," Webb County Sheriff Martin Cuellar told reporters "Fortunately, he's now been apprehended."
Four women were found dead around the Loredo area, all believed to have worked as sex workers. Two of the victims were identified on Saturday — one who was found alive on Thursday but later died at the hospital. Another two victims were also found but have not yet been identified, one was reported to be transgender, with authorities misgendering her in official statements, according to The New York Times.
The man authorities arrested, Juan David Ortiz, might not have been caught if it were not for the fifth woman who escaped. The woman, who also reportedly works as a sex worker, asked the suspect about one of the women who had been found dead in Loredo, someone that she knew, according to the AP.
Bustle has reached out to Customs & Border Patrol, the suspect's employer, to reach his legal representation for comment.
The suspect then began to act strangely. When she asked again, this time in the car, he allegedly grabbed her shirt and took out a handgun. But she says she was able to pull free and run to find a police officer at a nearby gas station, according to The Texas Tribune. Thanks to her description of his home and vehicle, police were able to identify the suspect.
The suspect was found hiding in the back of a truck in a multi-story parking garage, according to Buzzfeed News; he fled from police when they first located him and was initially arrested on a charge of evading arrest.
"He would take these women out to desolate highway areas and once he got them there he would take them out of his truck and execute them," Webb County District Attorney Isidro Alaniz told BuzzFeed News. All four victims were shot in the head, some in the face. The first murder took place Sept. 3.
U.S. Customs and Border Patrol released a statement after it was reported the suspect was an employee at the agency. "While it is CBP policy to not comment on the details of an ongoing investigation, criminal action by our employees is not, and will not be tolerated," CBP spokesperson Andrew Meehan said in a statement posted publicly on Twitter and the CBP website. "Out of respect for the victims' family and friends, we ask that deference and due process be given to the investigation so that all the facts are brought to light and they can receive the closure they deserve."
One of the other more gruesome cases involving Customs and Border Patrol staff also took place in Loredo, as recently as April. Another supervisor for the agency was charged in April with the killing of a woman he was dating and her one-year-old son.
If it weren't for the woman who escaped, it's unclear whether the suspect would've been apprehended.