A Border Patrol Agent Police Say Confessed To Killing 4 Women Now Faces The Death Penalty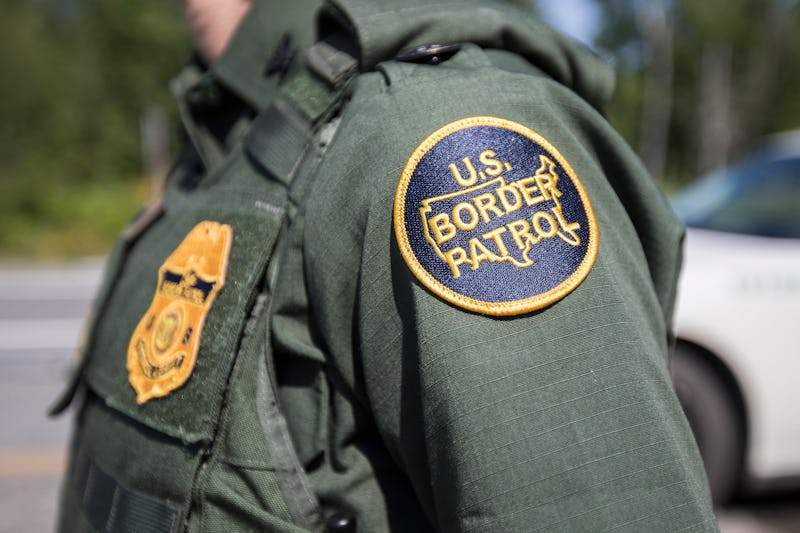 Scott Eisen/Getty Images News/Getty Images
Four women were killed in southern Texas in September, leading the authorities on the hunt for a serial killer who preyed on sex workers. On Wednesday, a grand jury indicted a Border Patrol agent for the killings, nearly three months after police say he confessed. The district attorney announced in a news conference on Wednesday that Juan David Ortiz told the police he wanted to "clean up the streets," as the Associated Press reports.
"He killed these four innocent individuals in a cold, callous, and calculated way," Webb County District Attorney Isidro Alaniz said at the news conference, per BuzzFeed News. He explained that Ortiz, a Border Patrol intel supervisor and Navy veteran, thought he was "doing a service" for the community by killing women believed to be sex workers. "He deemed them scum of the earth and wanted to move forward and clean the streets of these types of people," Alaniz said.
Ortiz has been in the Webb County jail since he was arrested on Sept. 15 and was initially held on a $2.5 million bond. Alaniz said Wednesday that because the border patrol agent presents a danger to society, the authorities will seek the death penalty.
Melissa Ramirez, the first victim, died on Sept. 3. Police claim Ortiz drove the 29-year-old to an isolated road, where he shot her multiple times. Claudine Ann Luera, 42, was killed on Sept. 13. He allegedly killed Guiselda Alicia Cantu, 35, and Janelle Ortiz, 28, the following day.
A fifth woman survived and ultimately led the authorities to Ortiz. Erika Pena told the police that Ortiz pointed a gun at her while they were in his truck, court documents obtained by the AP reveal. She was able to get out of the vehicle and told a state trooper who was at the same gas station as them what happened.
"I believe that if Erika Pena would not have escaped that day that there would be more victims right now in this case," Alaniz said on Wednesday.
Along with four counts of capitol murder, the grand jury also indicted Ortiz on one count of aggravated assault with a deadly weapon, one count of unlawful restraint with reckless exposure to serious bodily injury, and evading arrest, as BuzzFeed reports.
Ortiz has a wife and two children, and the authorities described the 35-year-old as living a double life.
"By day, he was a family man. The evidence shows that he was a supervisor, that he would go about his daily activities like anybody here. He appeared normal by all accounts and circumstances," Alaniz said at the news conference. "At the nighttime, he was somebody else — hunting the streets ... for this community of people and arbitrarily deciding who he was going to kill next."
The grand jury only deliberated on Ortiz's charges for 20 minutes, BuzzFeed reports. He was placed on indefinite, unpaid suspension by the Border Patrol after his arrest, and it's unclear if the agency will take further action now that he's been indicted.