A Celine Dion Handbag Collection Is Happening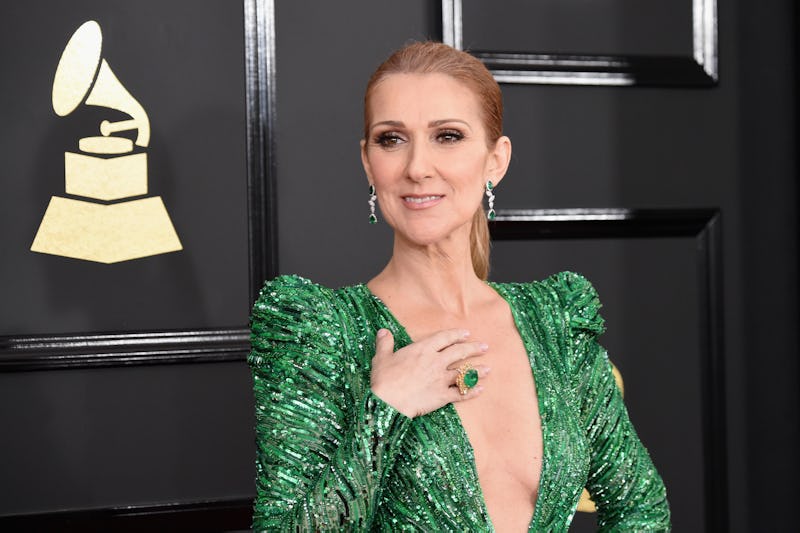 Frazer Harrison/Getty Images Entertainment/Getty Images
Everyone's favorite French Canadian songstress is officially back, and she's more of a powerhouse than ever—onstage and off. On Tuesday, Céline Dion's handbags and accessories collection debuted at the Project Womens trade show in Las Vegas, and judging by the sneak peek, it looks like it'll be pretty much as fabulous as the singer herself.
Dion has given us some fierce style moments to talk about recently, from her Titanic sweatshirt to that show-stopping Grammys gown, so it makes sense that she'd foray into fashion herself when she's resting those epic pipes. According to WWD, the collection has approximately 200 pieces, including totes, clutches, backpacks, suitcases, small leather good, and tech accessories.
And I can already tell you I want it all, because there's the sweetest cherry ever on top. The interior of every bag has a print of a soundwave of Dion's voice, basically qualifying each one as a power woman bag (and giving her fans another reason to clamor for the collection). It's the finishing touch to end all finishing touches.
Dion partnered with The Bugatti Group to design the line. "The creation was fun because they were great listeners, they were open to any suggestions," she said in a press conference. "If there was anything I could not wear myself I would tell them right away...I want my fans to know that I would wear my things." If the closest I can get to actually being in Celine's presence is carrying a bag she loves too, I'll take it.
Sadly, we won't be able to actually get our hands on the bags until at least early September, according to People. But, my heart will go on (just barely), because they'll be available for pre-sale on Dion's website on February 27.
We haven't been blessed with a look at the full collection yet, but snaps from the event give us an idea of what the line will look like. So far, I'd call them modern classics—structure and sophistication with a trendy edge. I mean, she's holding a furry red key chain here. And do I spy leopard print back there somewhere?
In other news, her Cupid-esque Schiaparelli ensemble for the launch was as chic as it gets. Since I can't shop the bags just yet, I'm off to hunt down some red over-the-knee boots.