A Florida School Has Hired Combat Veterans To "Take Down" Active Shooters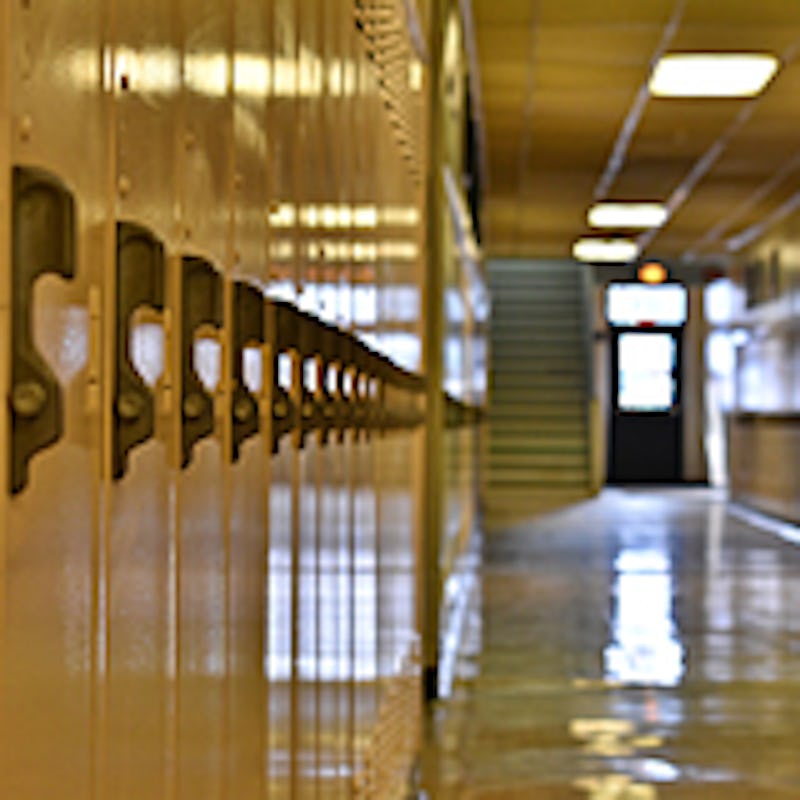 James Schuldt/Shutterstock
As mass school shootings become an increasing concern, more and more academic institutions are looking for ways to keep students and staff safe on campus. Now, one Florida school has hired armed combat veterans to patrol the hallways and take down active shooters, should there ever be one.
"We're not looking for a fair fight," Manatee School for the Arts Principal Bill Jones told The New York Times of the school's decision to employ two guards, each combat veterans and armed with a handgun and a semi-automatic rifle. "We're looking at an overwhelming advantage."
A bill passed in Florida last year makes it mandatory for all schools to have "one or more safe-school officers" who, per the law, have the authority to carry weapons. Safe-school officers are traditionally trained by local law enforcement in the use of 9-millimeter Glock handguns. However, as a charter school, Manatee School for the Arts has the ability to establish additional security protocol and procedures, such as having their guards carry additional firearms, according to ABC affiliate WWSB.
Along with the Glock handguns, guards at Manatee School for the Arts carry military-style semi-automatic rifles that come with 17-inch barrels. In speaking to The New York Times, principal Jones called the long guns "a much more effective weapon than the handgun."
He told the Bradenton Herald a handgun like the Glock wouldn't allow someone to successfully neutralize an active shooter from across a large room or long hallway. Thus the school decided to have their guardians also carry rifles, which allow them a longer shooting range. Guardians at Manatee School for the Arts are also equipped with body armor, according to The New York Times.
While Jones acknowledged that local law enforcement would respond to reports of an intruder at the school as quickly as possible, he told the Bradenton Herald that every second counts in an active shooter situation. According to Jones, a near immediate response time is vital as a shooter could take multiple lives in a matter of seconds. What's more, Jones stressed that Manatee School for the Arts' guards wouldn't be attempting to negotiate with active shooters.
"If someone walks onto this campus, they're going to be shot and killed," the paper reported he said. "We're not going to talk with them. We're not going to negotiate. We are going to put them down, as quickly as possible."
The school's first hired armed guard began patrolling the hallways in December, according to the Herald Tribune. Jones, however, plans to add a second guard to his employee roster before the end of the month, according to The New York Times.
While some may feel Manatee School for the Arts is taking its response to school shootings to the extreme, local law enforcement officials have reported investigating dozens of threats against schools within the past year. Earlier in the month, the Bradenton Herald reported that authorities have investigated 56 threats made against schools in Manatee County since 17 people were killed in a Feb. 14 shooting at Marjory Stoneman Douglas High School in Parkland, Florida.