A Group Of Librarians Are Giving Out An Alternative To The Nobel Prize In Literature This Year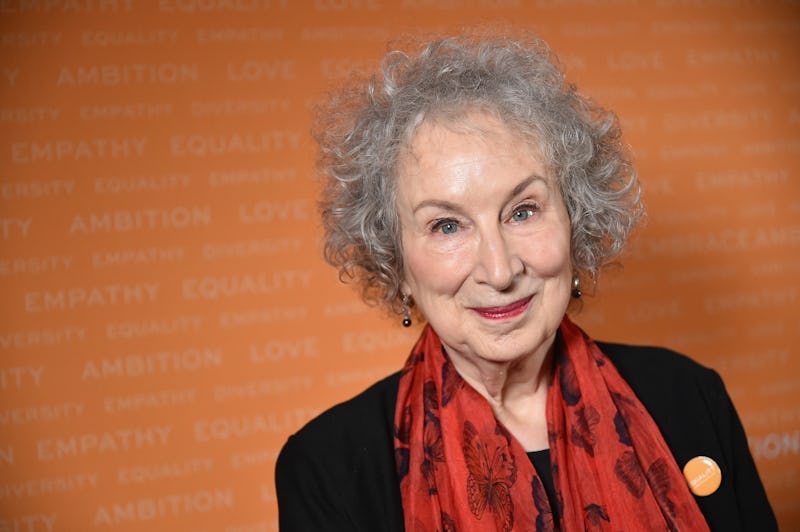 Mike Coppola/Getty Images Entertainment/Getty Images
In response to the Swedish Academy's postponement of the 2018 Nobel Prize in Literature, a group of Swedish librarians have founded The New Academy in order to award one author with "the world's greatest literary prize." The New Academy has released its longlist of 47 potential winners, which you can vote on through Aug. 14.
The Swedish Academy postponed the 2018 Nobel Prize in Literature after a sexual harassment scandal sparked the departure of many members, leaving the organization with too few active members to function. In November, 18 women came forward with sexual harassment accusations against Jean-Claud Arnault, the husband of Swedish Academy member Katarina Frostenson. Permanent Secretary Sara Danius attempted to cut all ties with Arnault, and hired a law firm to investigate the reported incidents. Although the law firm recommended that the Swedish Academy involve the police, the organization chose to conduct its own investigation instead, which prompted the departure of three members, and later Danius herself.
Swedish Academy members are elected to serve for life, so there is no way to fill those empty seats unless the inactive members die — which is obviously not something anyone wants. And because there are so few active members remaining, it's impossible for new members to be voted in, under the organization's current bylaws. Sweden's King Carl XVI Gustav agreed to interfere with the academy's governance in order to replace some of those who stepped down from their posts, but the Swedish Academy still decided to postpone the 2018 Nobel Prize in Literature until 2019, when two authors will receive the award.
Recognizing that the world needed a literature award this year, "The New Academy was founded to warrant that an international literary prize will be awarded in 2018, but also as a reminder that literature should be associated with democracy, openness, empathy and respect," according to its website. The New Academy will be dissolved on Dec. 11, one day after it throws a "grand celebration" for the winner.
The longlist for The New Academy's alternative award contains a number of notable names that show up on lists of possible Nobel winners each year, including Margaret Atwood and Haruki Murakami. The 13 U.S. authors who made the list are:
Voting for The New Academy's "alternative" Nobel Prize will remain open until Aug. 14. The winner will be announced on Oct. 14, with a reception to celebrate held on Dec. 10.