Ryan Reynolds Is Making An R-Rated 'Home Alone' Reboot & Yup, It's Gonna Ruin Your Childhood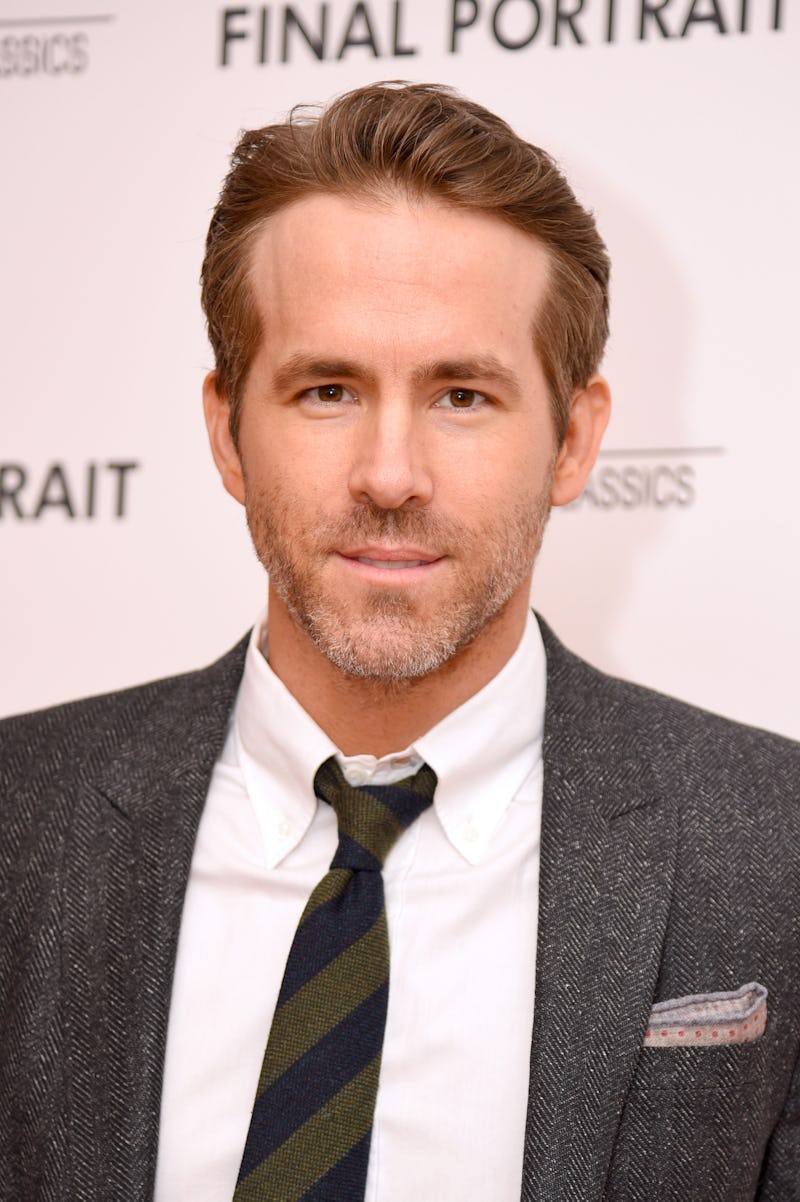 Michael Loccisano/Getty Images Entertainment/Getty Images
Home Alone is coming back to theaters — sort of. On Wednesday, Deadline reported that Ryan Reynolds is producing a new Home Alone reboot, but this new version is going to be a very different movie from the holiday classic you remember from childhood. Bustle reached out to Reynolds' representatives for comment, but did not receive an immediate response.
The film, titled Stoned Alone, will center on a 20-something stoner who misses his flight to go skiing over the holidays and opts to stay at home and get high. During a bout of drug-induced paranoia, he thinks he hears a burglars breaking into his house. Spoiler alert: he did. Through a marijuana-fueled haze, he must defend his home against the intruders, which is where those classic Home Alone tricks and traps will likely come into play.
The Deadpool 2 star will produce via his production company, Maximum Effort, in a joint venture with Fox, and George Dewey will serve as executive producer. Meanwhile, Augustine Frizzell, whose first feature film Never Goin' Back premiered at the Sundance Film Festival in January — is set to direct while the creators of GQ's animated web series Gentleman Lobsters, Kevin Burrows and Matt Mider, will write the script.
There is no word yet on casting or whether any of the characters from the 1990 film will return. But based on this report, it sounds like the original film, which starred Macaulay Culkin and spawned four sequels, the most recent being 2012's Home Alone: The Holiday Heist, doesn't have any connection to Stoned Alone. Bustle reached out to Macaulay Culkin, who had no comment. So, depending when it's set, it's still totally possible Kevin McAllister hasn't gotten any more punctual since viewers saw him last.
This all depends on how willing Culkin is to return to the role that made him a household name. While Home Alone, which was a box office smash, grossing $476 million worldwide, according to HuffPost, is a staple in countless family homes over the holiday season, the film's star said he doesn't usually watch it. During an appearance on The Ellen DeGeneres Show in April, Culkin revealed that his experience watching the films is different from the average viewer's. "I'm remembering that day on set, like, how I was hiding my Pepsi behind the couch," he said. "I can't watch it the same way other people can."
Given the film's ubiquity, Culkin also told DeGeneres that he tries to lay low as best he can around December. "It's my season. It's Macaulay season," he joked. "I try to go out less and less that time of year." When DeGeneres asked the actor — who appeared in a number of other famous films as a child, including 1989's Uncle Buck and My Girl in 1991 — if passersby ask him to recreate his famous scream-face from the movie, Culkin said that he has turned people down. "I've already been there done that, guys," Culkin said. "I'm 37 now, OK?"
Culkin hasn't stopped acting, but he has largely retreated from the spotlight as he got older. "I was tired of it, to be honest, I did like 14 movies in six years or something like that," Culkin explained to DeGeneres. "I was away from home a lot. I was away from school. I needed something else. I needed to grow and develop as a person."
Recently, Culkin appeared in the web series :Dryvers in 2017 and a few episodes of the now-canceled Jim Gaffigan Show in 2015 and 2016. So, let's not rule out a Stoned Alone cameo just yet.