This Kardashian-Favored Makeup Artist Could Be Creating Her Own Cosmetics Line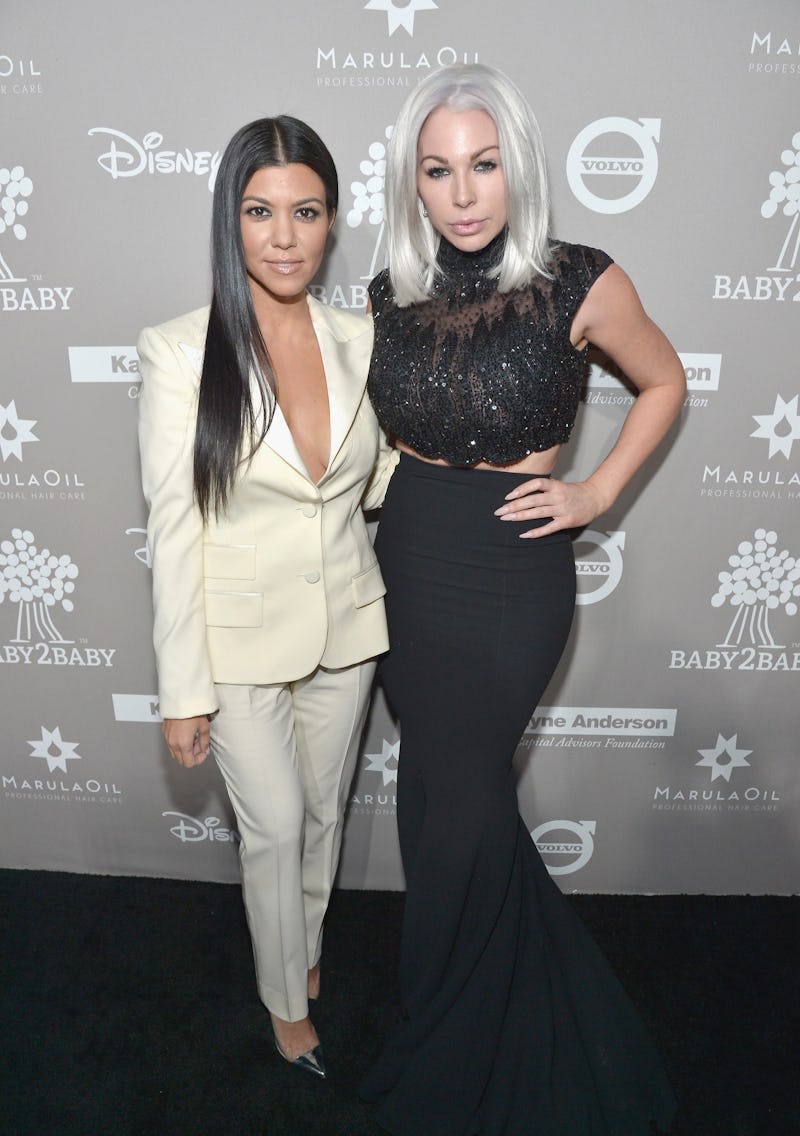 Charley Gallay/Getty Images Entertainment/Getty Images
No one knows beauty better than makeup artists, so when they decide to take products into their own hands, it's pretty darn exciting. Celebrity makeup artist Joybe Bonelli could be creating her own cosmetics line, if this Instagram hint is any indication. That means that you could be getting Kardashian-level makeup looks right in your own home sometime in the future. The post didn't give any hints as to when this potential line could arrive, but that doesn't make it any less exciting.
Bonelli might be the latest to join the ranks of beauty professionals like Jen Atkin and Wayne Goss who also have their own product lines. The makeup artist posted a photo of herself and a friend in the lab with the hashtag #joycebonellicosmétiques and updated her profile to include "CEO: jOYCEBONELLi COSMÉTIQUES®." All signs point to a new endeavor coming from Bonelli.
As of May 17, she has yet to make an official announcement or give any details, but there is an Instagram page for Joyce Bonelli Cosmétiques, which makes it seem even more legit. Three photos have been posted so far, but they don't share any details or make an official announcement on the potential cosmetics line. Bustle has reached out to Bonelli's management for comment.
The photo that Bonelli posted on social media says that the lab is located in Milan, Italy, which could mean that Joyce Bonelli Cosmétiques will only be available overseas, or that she's traveling the world to get the best ingredients. The possibilities are endless, and I can't wait to hear even more information.
The makeup artist has worked with plenty of celebrities in her day, from members of the Kardashian family to Emma Roberts. She travels all over the world for her clients, so it only makes sense that she's learned a thing or two to share along the way.
The makeup artist also posted a few images of her in the lab on her Snapchat, according to TrendMood, a popular makeup blog. Fingers crossed that this is not a joke, because the more makeup the merrier, IMO. Here are some of the makeup looks that Bonelli has created, so you can get a taste of what might be to come from her potential makeup line.
1. Smokey, Classic Look
Any mascara that can give me lashes like that would be much appreciated.
2. Bronzed Goddess
Just thinking about possibly being able to look this glamorously bronzed is making me excited.
3. Glowing Skin
Bonelli loves the glowing skin, so fingers crossed she throws some highlighters into the mix.
4. Bold Lip
Everything about this look is gorgeous. Give me all the rosy blushes, please!
5. Colored Liner
The woman knows how to nail an edgy look as well.
6. Flirty Lashes
If Bonelli-created faux lashes are up for grabs, put me down for all of them.
7. Real Looking Brows
The makeup artist always leaves eyebrows looking finished but natural at the same time, instead of the painted-on look that's been trending lately.
I can't wait to hear the details all about Bonelli's new endeavor!