Why It's Very Likely We'll Get A 'Spouse House' Season 2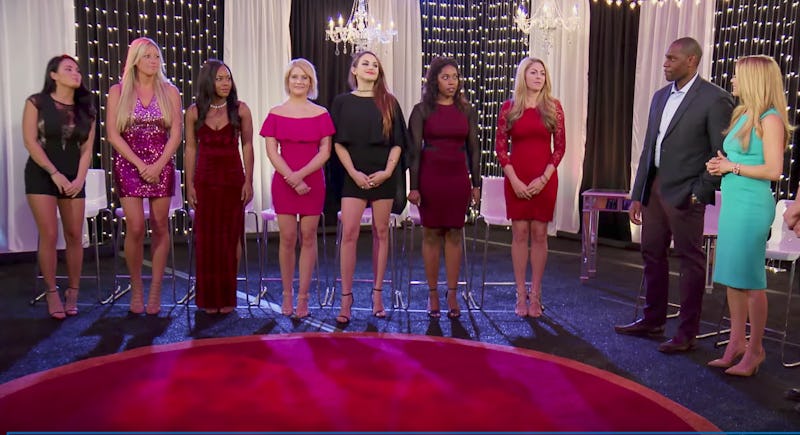 TLC
Spouse House is the new TLC show that promises love, dating, and legally binding marriages — all within a few weeks. If you're wondering who is crazy enough to do that, well, Season 1 is wrapping up and there have already been two legally binding marriages. So will there be a Spouse House Season 2? There's no word yet, but it wouldn't be a surprise.
The premise of the show is simple: a group of very eager singles from the Chicago area live together in a house in Los Angeles and must get engaged and even married or be sent home. The singles meet, date, form exploratory "marriages," then decide if they want to tie the knot. Despite the seemingly outlandish premise, it's likely that the success of Season 1 could lead to a renewal.
The dating experiment is cheap and dramatic, the cast of 14 singles were pretty entertaining to watch, and the contestants all seemed to legitimately want to get married in the short period of time. Danny Skelly and Yesnaya Toledo were the first to tie the knot, followed quickly by Kelli Jo Krauser and Jimmy Brereton. Two actual marriages on this outlandish premise is pretty good, all things considered. Why wouldn't they want to keep this going?
Danny and Yesnaya had eyes for each other since day one in the Spouse House, so it was pretty obvious that the two would end up walking down the aisle. And yet it was shocking to see them do so after such a brief period of time, especially since Yesnaya has a young son, Lance Jr., so Danny was also becoming a stepdad in the ceremony. But the added responsibilities, the short period of time, and Danny's skeptical parents didn't stand in the way of love.
The second couple to get married in The Spouse House was Kelli Jo and Jimmy, who both took a leap of faith despite past heartbreak. The firefighter and flight attendant were inspired by watching Danny and Yesnaya make it official, and Kelli Jo posted a photo of her man on Twitter saying, "Man crush Monday!" Looks like she's still crushing on her husband even after the cameras stopped rolling.
Only time will tell if more marriages are added to the list of Spouse House successes. But it's safe to say that Season 2 is definitely a possibility; as insane as it sounds, the experiment worked.