This Teen Delivered Her Aunt's Baby At Home & The Entire Internet's In Awe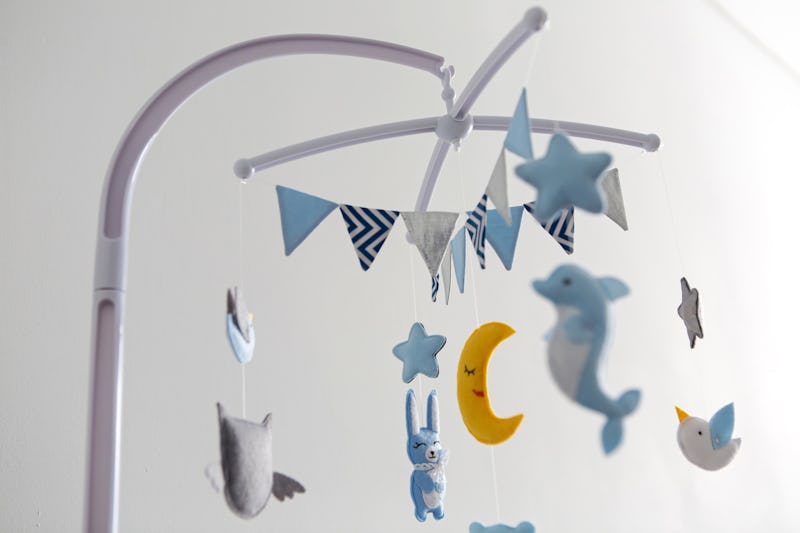 saulich84/Fotolia
Contrary to what trigonometry class may make you believe, what you learn in high school can actually apply to everyday life — and one Utah teen is proving that in pretty much the most heroic way possible. Sixteen-year-old Morlie Hayes delivered her baby cousin in her bathroom just days after learning about labor and delivery in her child development class, Deseret News reported.
According to Deseret News, Hayes was home by herself on a Saturday when her 7-year-old cousin rang her doorbell and told her, "My mom's outside. She's going to have her baby!" Hayes' aunt, Laura Creager, told Deseret News she wasn't due until May 19, but she went into labor while driving her daughter to a friend's house, and stopped at Hayes' house for help.
As Hayes was on the phone with a 911 dispatcher, who told her to "grab towels, a shoelace, and a safety pin," she heard her aunt call out, saying her water had broken, Deseret News reported. Creager told local news channel KUTV that Hayes' home was more than 30 minutes from the closest hospital, and she knew they wouldn't make it in time.
"I could feel the baby's head was right there and I was thinking we're going to have this baby right now," she explained.
Using knowledge she'd learned in class the week before, Hayes had her aunt lie down on the bathroom floor, on top of pillows and towels. Creager told Deseret News she remembered having another strong contraction, and told KUTV that, "I just pushed, she came out and she immediately started crying and that was the most comforting feeling ever."
With her newborn cousin in her arms, Hayes took charge, checking the baby's coloring and making sure the umbilical cord wasn't tangled. By the time paramedics arrived, Hayes was already washing the baby, named Kayla, off, Deseret News reported.
Paramedics were the ones to clip Kayla's umbilical cord, but it was Hayes who got to sign her birth certificate. "I was actually really calm through the whole thing," she told KUTV. "I just zoned in and was like this baby is coming. I know what to do. I just was ready and had to mentally prepare myself for it."
"She was amazing," Creager told Deseret News. And it turns out having freshly trained Hayes on hand to deliver was a lucky break. Creager told Deseret News that had she and her husband Wendell Creager been driving from their home to the hospital, the speedy birth would have seen her delivering "around the time they were driving through a canyon, where there is no cell service."
"It happened the way it was supposed to," Wendell, who was watching a dirt bike race at the time of the birth, totally unaware that Laura was even in labor, told Deseret News. Laura added, "We could have been in a dirty car with soccer gear and mud from the Scouts and everything else. We might not have been able to get a hold of an ambulance. Here, we had everything we needed and we weren't stranded in the canyon alone."
Laura told KUTV she feels blessed that Kayla was born safely, and that it all worked out for the better. She said she and Wendell gave Kayla the middle name Faith, because, "We needed so much faith to get us through this." Hayes told KUTV she knows this experience has bonded her to Kayla. "To be able to catch her and have that special bond, to me it's tender," she said. "I am just going to be attached to that baby forever." Congratulations to mom, baby, and cousin.