Aaliyah's Music Will Give You All The '90s Feels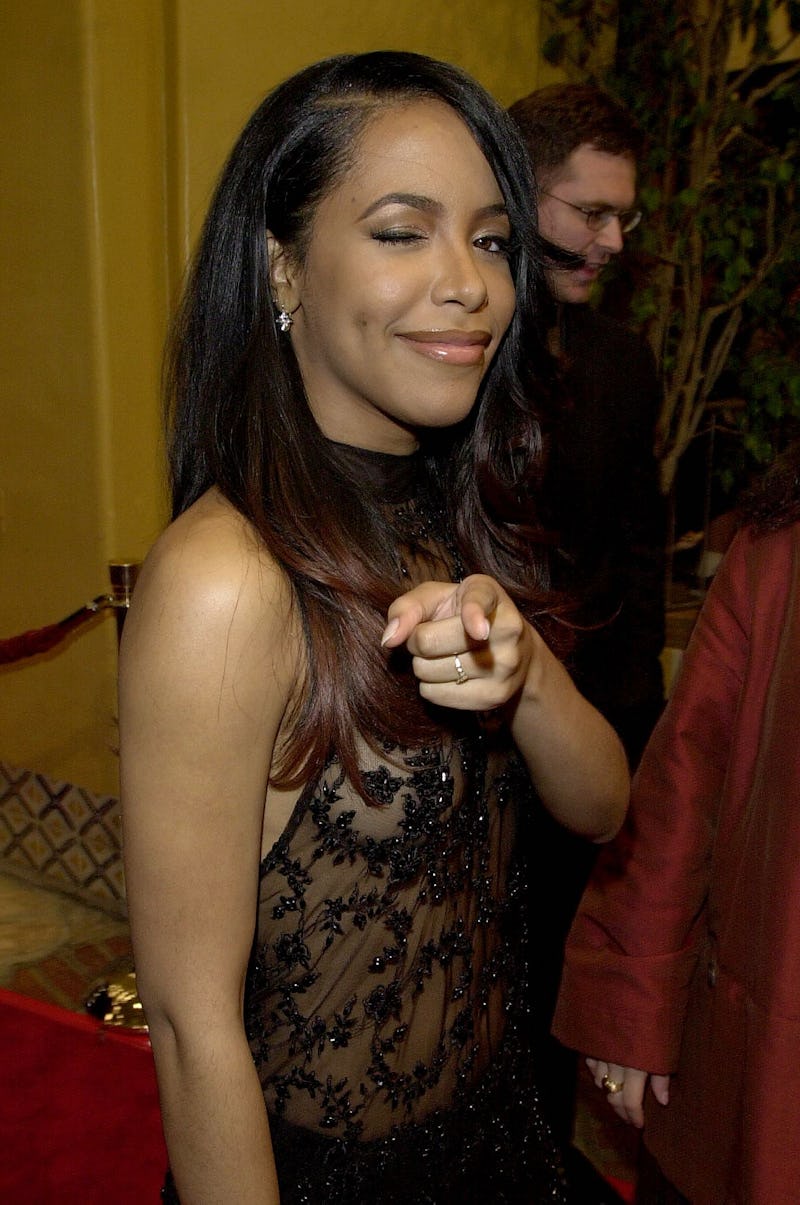 Vince Bucci/AFP/Getty Images
More than 15 years after her death, Aaliyah's music has finally become available for purchase on iTunes — for the very first time. Totally unbelievable, right? The 25-song album, which features some of the singer's greatest hits from the '90s, was unexpectedly added to the Apple Music Store on Jan. 11. Before this release, Ultimate, which debuted in May 2005, was only available in CD format. Aaliyah, who tragically died at the age of 22 when her plane crashed following a video shoot in 2001, was widely regarded as the "Princess of R&B" by critics. She was also listed by as the 10th most successful female R&B artist of the past 25 years by Billboard — pretty impressive for a young woman who only managed to release three albums in her short lifetime.
Update: As of Thursday afternoon, Aaliyah's music has been removed from iTunes and Apple Music, according to Complex. Complex also shared the following statement from Rell Lafargue, COO of Reservoir Media, which they received prior to the removal: "Our lawyers are handling it. I don't think you'll see it there long."
Bustle has reached out to Apple for comment, but has not received a response at the time of publication.
Earlier: A lot of Aaliyah's tunes helped to shape and mold many of my life experiences, whether good or bad. And I certainly knew most, if not all, of the dance moves to the uptempo songs. To say I'm excited that they're all now available for download would be an understatement. After never previously being offered in digital format by any online services including iTunes, Amazon, and Spotify, this definitely marks a major hallmark moment in '90s music history.
Since her untimely death, Aaliyah's family has reportedly been highly protective of her music catalog and resounding legacy, and even went as far to completely block the use of her music in an unauthorized Lifetime biopic, Aaliyah: The Princess of R&B — which may explain the decade-plus hold-up on the digital release of her music.
According to Complex, Aaliyah's uncle, Blackground Records CEO, Barry Hankerson, owns the rights to most of her music catalog. It is currently unclear what role the family played in this most recent release. However, the posthumous album is credited to Craze Productions, who was once sued back in 2013 for briefly posting the Romeo Must Die actor's music to iTunes in the past, according to Billboard. So, I'm guessing they may have finally struck a proper deal with the Haughton-Hankerson family.
Aaliyah would have turned 38 on Jan. 16, so the Ultimate release comes at the perfect time to honor the timeless beauty's birthday. She was most definitely one in a million.