Why Aaron & Jordan Rodgers Don't Speak Anymore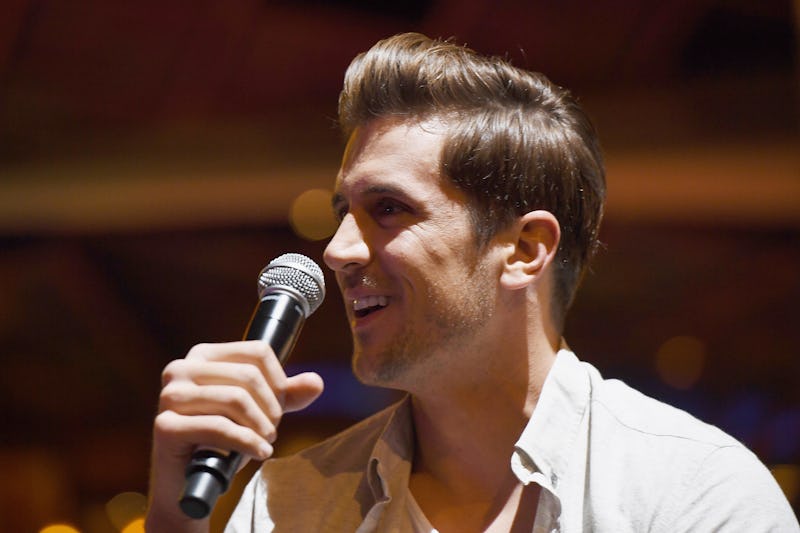 Dimitrios Kambouris/Getty Images Entertainment/Getty Images
When Jordan Rodgers reached the Hometown Dates stage of JoJo Fletcher's Bachelorette season, JoJo's eventual fiancee informed her that she would not, in fact, be meeting his brother and superstar NFL quarterback brother Aaron. On the show, Jordan said they do not speak to each other — and his father Ed Rodgers confirmed to the New York Times that a rift does exist between Aaron and the Rodgers family. In 2016, rumors were rampant about the reasons for Aaron and Jordan's lack of contact as Jordan pursued a relationship with JoJo on The Bachelorette, but the new NY Times interview with patriarch Ed finally gives some insight into the dynamic.
"Fame can change things," Ed told the NY Times. He confirmed to the newspaper that Aaron stopped speaking to his father Ed, his mother Darla, and his brothers Luke and Jordan allegedly a few months after Aaron began dating actor Olivia Munn at the end of 2014. The interview did not seem to imply that Munn had anything to do with the family rift and it seems that the timing could be merely coincidental. When asked about his family, Aaron told the NY Times he prefers to keep those issues private. "I just don't think it's appropriate talking about family stuff publicly," he said.
It sounds like this family issue goes even farther beyond Jordan and The Bachelorette. On the show, Jordan told JoJo that his own relationship with his brother was strained, which was the first time many fans had heard of the rift. "Me and Aaron don't really have much of a relationship," he told JoJo on the show. "It's just kind of the way he's chosen to do life. And I chose to stay close to my family, and my parents, and my brother."
Jordan also said on the show that he didn't think Aaron knew about him being on The Bachelorette, but Aaron told WISN Sports he wished Jordan luck on the show, noting that he did not watch the series. "As far as those kinds of things go, I've always found that it's a little inappropriate to talk publicly about some family matters, so I'm just — I'm not going to speak on those things, but I wish him well in the competition," Aaron told WISN Sports.
Jordan and JoJo are currently engaged and now live together in Dallas, where Aaron's team is playing the Dallas Cowboys in a postseason game, but Ed told the NY Times that the family has no plans to attend.
It's so heartbreaking to hear these details on this Rodgers family matter, but perhaps things will be repaired some day.