Abbi Jacobson's Newest Project Is Nothing Like 'Broad City'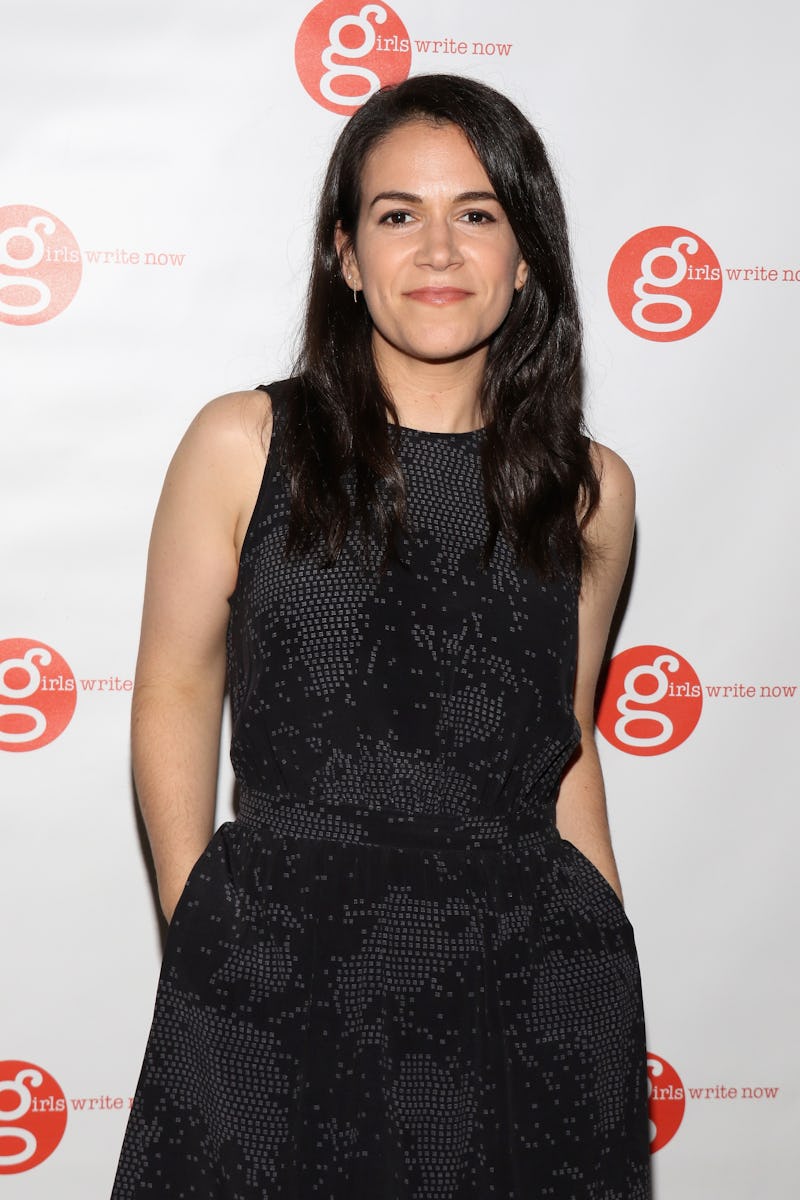 Janette Pellegrini/Getty Images Entertainment/Getty Images
With Matt Groening's new animated series, Disenchantment finally greenlit for a run on Netflix, The Simpsons creator puts Abbi Jacobson in a role that is totally different than her Broad Cit character. Jacobson has been tapped to provide the voice of Bean, a "hard-drinking princess" who will attempt to navigate the misadventures of life along with her "feisty elf" side-kick Elfo and personal demon Luci by her side. The role will seemingly be a bit of a departure from Jacobson's portrayal of Abbi Abrams, an aspiring illustrator who often becomes sidetracked by her friend, Ilana Wexler's free-spirited exploits, in the Comedy Central series Broad City.
Of his latest comedy series, Simpson's mastermind Matt Groening tells Deadline,
"Disenchantment will be about life life and death, love and sex, and how to keep laughing in a world full of suffering and idiots, despite what the elders and wizards and other jerks tell you."
The adult animation will reportedly find Jacobson's character, Bean, living in the medieval kingdom of Dreamland while she encounters the folly of ogres, sprites, harpies, imps, trolls, walruses, and lots of human fools. Unlike Jacobson's BC persona, Bean appears to be more interested into the frivolity of life's pursuits rather than carrying anxiety about her personal escapades as Broad City's Abrams does.
As indicated by the Disenchantment synopsis, Bean's attitude is, perhaps, a little more unbothered than that of Abrams. And, simply put: Bean is a cartoon character, whereas Abrams is based on real-life human experience. A fact that will allow Disenchantment's show-runner's imaginations run wild with possibilities when it comes to developing the character over the years.
The exciting project, which Deadline reports has been under development for the past year and a half, will premiere sometime in 2018 and consists of 20 episodes which will be split into two seasons of 10 episodes each.
Netflix's VP of Original Content, Cindy Holland, explains the streaming service's excitement for the long-awaited project,
"Matt Groening's brilliant work has resonated with generations around the world and we couldn't be happier to work with him on Disenchantment. The series will bear his trademark animation style and biting wit, and we think it's a perfect fit for our many Netflix animation fans."
If Groening's forthcoming creation proves to be anything like his success with The Simpsons, we can look forward to Bean and her free-wielding sidekicks to have audiences laughing for many years to come,