You'll Actually Be Happy The 'Little Mermaid Live' Musical Is Postponed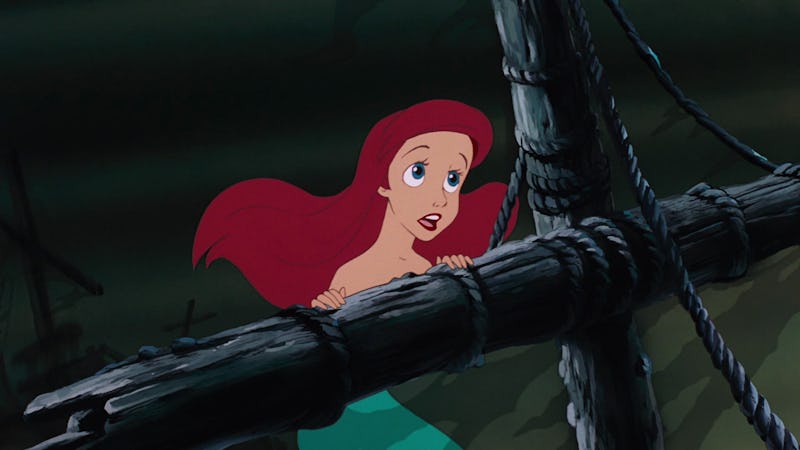 Walt Disney Pictures
This will definitely make you feel like your voice has been stolen by a sea witch: ABC's Little Mermaid Live musical has been delayed. But before you go and start yelling about how unfair life is, there's actually a bright side here. Delayed doesn't mean canceled, even if the original October premiere is no longer in the cards. And, when the musical does eventually arrive in 2018, it should be the best it possibly could be when you consider why the network is pushing it back.
A representative for ABC shared the following statement with Bustle:
"We are postponing the 'Little Mermaid Live' special. We love the idea of doing a live musical and want to make it wonderful. The project is so unique that we are making best efforts to do it next year and want to give it all the attention it deserves."
Though the network hasn't confirmed specifics as to why Little Mermaid Live has been postponed, it's a comfort to know that they appear to be prioritizing the quality of the production over the timing of its delivery. Transitioning a cherished animated classic into a modern live action show is a hard enough task for anyone to take on, but to do so under the high-pressure of a live broadcast is something else entirely. There isn't the slightest wiggle room for error in such a production.
Imagine, for instance, how much worse it would be to see a half-hearted re-imagining of The Little Mermaid. One that didn't do the songs justice and failed to sparkle with the same feelgood magic as the original. Yeah, no. Fans deserve to see the best production that ABC are capable of achieving with Little Mermaid Live, and that's not something that can be, or should be, hurried along.
And that's true whether the network needs more time to prepare its cast for the eventual live broadcast or whether they need the time to get the right budget backing them or whatever the issue happens to be. This complex production deserves time, just as much as fans deserve to see a fully realized vision. For now, let's just keep our fingers, flippers, and fins crossed that they do manage to deliver the Little Mermaid Live production of our dreams in 2018.