Actresses Reportedly Plan To Wear All-Black At The Golden Globes To Protest Sexual Harassment In Hollywood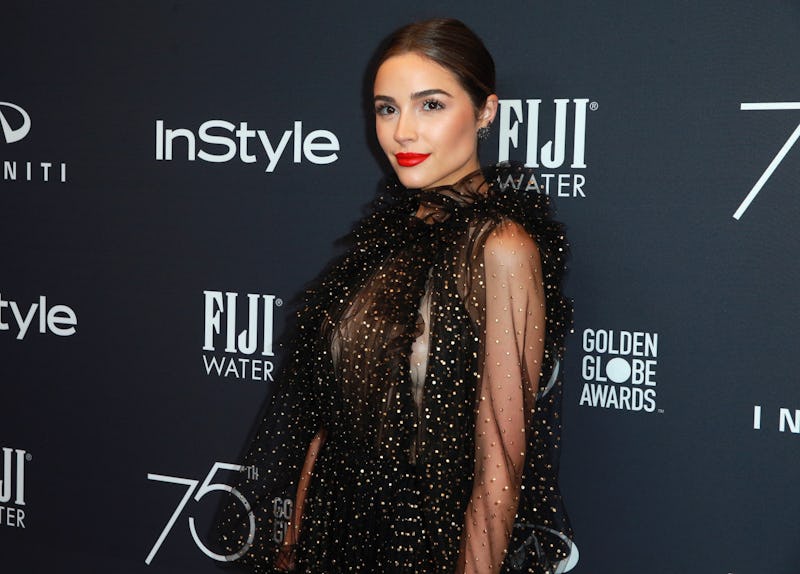 Rich Fury/Getty Images Entertainment/Getty Images
When it comes to awards shows, fashion is a big part of what makes the event so glamorous. But this time, it's about more than just landing on best dressed lists. According to The Morning Breath, actresses will reportedly wear all-black on the Golden Globes red carpet to protest the sexual assault allegations that have been taking over Hollywood.
The red carpet has gained a lot of political interest as of late. It all started with the "Ask Her More" campaign, which urged newscasters to talk about more than just what a woman is wearing. Then came A-listers wearing ribbons in honor of Planned Parenthood and the ACLU. Now, actresses will reportedly wear all-black to protest.
Since Harvey Weinstein was accused of sexually assaulting over 60 women, there has been a snowball effect all throughout the entertainment industry. It seems women are choosing to use the red carpet as a place to come together and show their support for the accusers and survivors.
The Golden Globes will air on Jan. 7 on NBC at 8 p.m. ET. You'll be able to tune into the red carpet coverage on the same night starting at 6 p.m. ET. E! Entertainment will be covering the red carpet. You will also be able to live stream the event online on the network's website.
According to Us, the plan to wear all black originally started with a small group of women looking to raise awareness. The publication states that about 30 women are planning to participate as of Dec. 14, as told by an unnamed insider.
"This movement is spreading rampantly and pretty much all the nominated women and others attending are participating," the insider told Us. "All the stylists who already did fittings are now changing out their clients' original picks for Globes (potentially shifting those dresses to the SAG Awards or other carpets)."
After all, Black is not a typical awards show color. Although the color does pop up from now and then, most actresses show up in some sort of statement color and leave the black suits mainly for the men. It will be interesting to see how many women choose to participate, as well as if men will opt for all-black as well.
There's no word on whether or not this sartorial protest will continue throughout the rest of awards season. It wouldn't be the first time that a small act of fashion protest would continue on, though. However, there is one more inkling of protest coming from an upcoming awards show. According to Us, the Screen Actors Guild Awards has released a list of al the presenters for the show and it is made up entirely of women. The event will also be hosted by Kristen Bell. The SAG Awards airs on Jan, 21, just two weeks after the Golden Globes on Jan. 7.
So far, none of the women participating in the protest have announced on social media. It's unclear exactly who will be wearing all-black, but all eyes will be on the red carpet to see who steps out in the monochromatic attire.
This past year has shown how important fashion can be in any form of protest. People have used everything from political attire to buttons and ribbons to show their support without even having to open their mouth. The effort to rally together through fashion might only be the beginning of change, but it's a great way to visually see how the events are bringing people together.