Adam DeVine Has An Exciting New Hosting Gig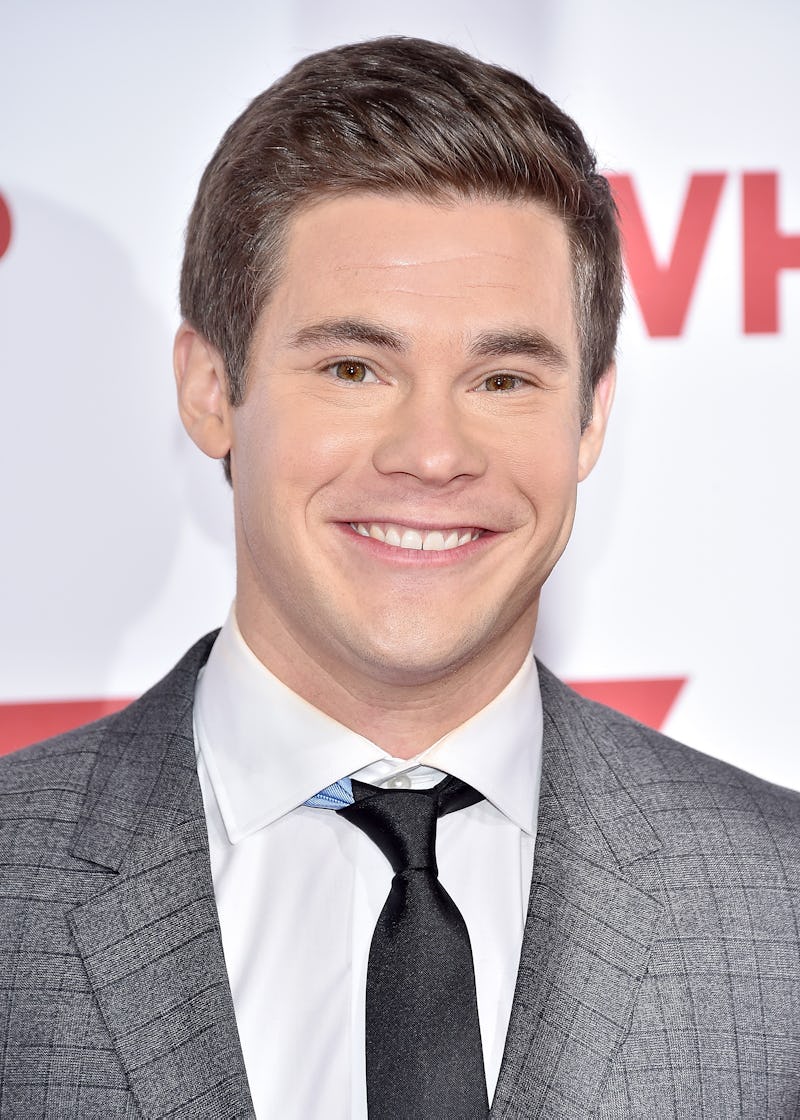 Mike Windle/Getty Images Entertainment/Getty Images
Exciting news for TV and movie fans: It's just been announced that comedian and actor Adam DeVine is hosting the 2017 MTV Movie & TV Awards, and the Pitch Perfect star will be shooting some of his best impromptu jokes during the live show on Sunday, May 7 at 8 p.m. Oh, and we'll totally be in for quite the treat. For the first time in 25 years, the network is expanding the show to recognize some of Hollywood's best on the small screen as well. Nominees for the MTV Movie & TV Awards will be announced on Thursday, April 6.
In a statement, MTV President Chris McCarthy said,
"We're living in a golden age of content, and great storytelling and characters resonate regardless of whether you're watching it in a theater or on TV. The new 'MTV Movie & TV Awards' will celebrate even more of the brightest, bravest, funniest and most shared films and TV shows resonating across youth culture."
MTV couldn't have chosen a better host to kick off the epic event. The funny guy had killer projects both in theaters and on television, and knows a thing or two about the work that goes into having a successful end result. Add in DeVine's crazy-good comedic timing, and you have a recipe for a great show.
And he's just as excited about the gig as you are. In a statement from MTV, DeVine said,
"I'm so excited to host the 'MTV Movie & TV Awards. I have dreamed about it since I was a teenager. It was usually a dry dream, but I would be remiss if I didn't admit that sometimes it was wet."
I'm already a bit jealous of the fans who will get to attend the event live and in person. Watching the awards show from the comforts of my own home has never steer me wrong before. But, I'm having a bit of FOMO thinking about all of the surprises in store while at the inaugural "Movie & Television Festival."
I don't know about you, but I'm hoping that DeVine pays homage to his Pitch Perfect roots throughout the night. Maybe cameos from a few of the phenomenon's stars, or a full-out a cappella performance? My mind is seriously racing thinking about all of the possibilities. Goes to show that we'll never really know what to expect from MTV or DeVine — making this is one awards show that you totally don't want to miss.
Editor's Note: This story has been updated from the original version to include DeVine's statement.